Our team enjoys working in San Gabriel and finding pleasure in the community. We have experience restoring beautiful homes and designing and building new homes to fit our client's specifications.
At CBRemodels, we prioritize quality and follow a customer-centered process to ensure that your home project meets your desired results. We understand that having a comfortable living space that reflects your style is essential.
We provide services that go beyond what we promised, meaning you'll receive more than expected! Our services cover bathroom and kitchen remodeling, and we always aim to provide satisfactory results that meet your requirements.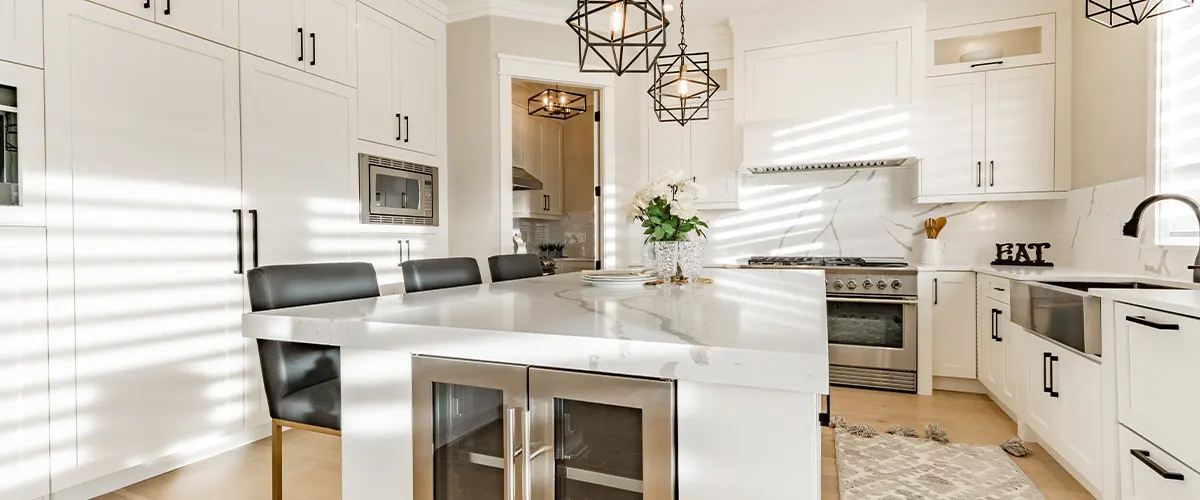 Kitchen Remodeling Contractors Like No Others​
We aim to reflect our responsibility and passion in every house renovation project we undertake. We take pride in leaving you satisfied with your investment, as we understand that your home reflects you.
Get Your Superior Kitchen Remodel In San Gabriel, CA
We have partnered with skill =ed local tradespeople to deliver high-quality service and exceptional results that are unparalleled by other contractors.
To witness the level of our kitchen design and renovation services, please check out our San Gabriel kitchen makeover specials. We prioritize exceeding our customer's expectations and offer free estimates to demonstrate the smoothness of working with us from start to finish.
Check out our kitchen remodeling offer right now! Request your free quote and get the best remodelers in Arcadia on your project!
This Is What Your Neighbors Say About Working With Us!​
Happy homes in San Gabriel were all transformed with us. We've made it a pleasure to work with us, and it shows!
Chavez Brothers Construction are very professional and I would recommend them for any project you may have.
Jorge is great at communicating and gives daily updates with pictures as well as next-day objectives via email and text. The crew is very respectful and professional. They were willing to assist with minor repairs outside the scope of the project with no additional charges.
Work is done on time and within budget. They addressed any issues in a timely manner and made sure they were resolved to the homeowner's approval. Great company. Can't wait for the next project to have them work on with us!
Type Of Upgrades And Materials
If you feel overwhelmed by the numerous options for your kitchen renovation, don't worry. Our team of experts will help you select the best style for your home and preferences. Let's start by exploring the most popular upgrades and materials.
If you're planning a kitchen renovation, don't forget to upgrade your cabinets. They help create the atmosphere of the room and provide valuable storage space for a more organized and functional kitchen.
To save money and energy, it's best to invest in newer appliances in the long term. If you like to cook, a gas kitchen range is a good option, but keep in mind that installing gas lines can be expensive. If that's the case, go for an electric range instead.
An increasing number of individuals are opting for dishwashers in their kitchens as they save water and aid with kitchen tasks. While kitchen appliances such as mixers and microwave ovens can be convenient, they are not necessary if you have a limited budget.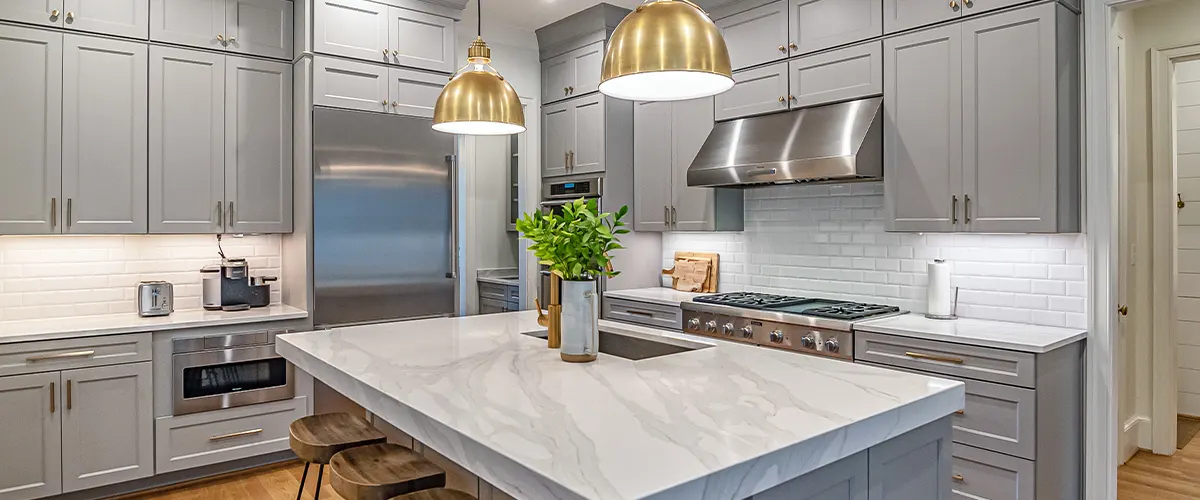 The countertop material you select for your modern kitchen will affect both its functionality and appearance. It can either become the center of attention or a modest improvement to elevate the overall aesthetic of your ideal kitchen.
Quartz countertops are our top pick. These are manufactured counters, so they're long-lasting, sturdy, and easy to maintain a uniform flow throughout the room.
You can't go wrong with granite. If you're looking to make your countertops a focal point in your kitchen, look no further than granite; it has some of the most beautiful veins and patterns.
If you're looking to make your kitchen feel more luxurious, opt for a marble countertop. Not only is it gorgeous, but it also creates a seamless transition from the counterspace to tile flooring.
Other countertop options include butcher blocks, stainless steel, concrete—or if you're looking to save some money—laminate.
Deciding between luxury vinyl planks and a porcelain tile floor for your kitchen largely comes down to personal preference.
Luxury vinyl planks are an affordable, easy-to-install, and low-maintenance option for flooring. They can mimic the look of natural stone or wood without their drawbacks. Moreover, they provide the added advantage of a soft, warm feel underfoot.
Tile is a great option when deciding on a kitchen floor due to its durability and ability to handle heavy use. Moreover, it adds sophistication and complements a tile backsplash or a luxurious waterfall countertop.
Although wood flooring is still viable, superior alternatives are now accessible. Hardwood floors require frequent upkeep, particularly in moisture-prone areas such as kitchens. However, the benefit of wood flooring is that it can be refinished to appear like new.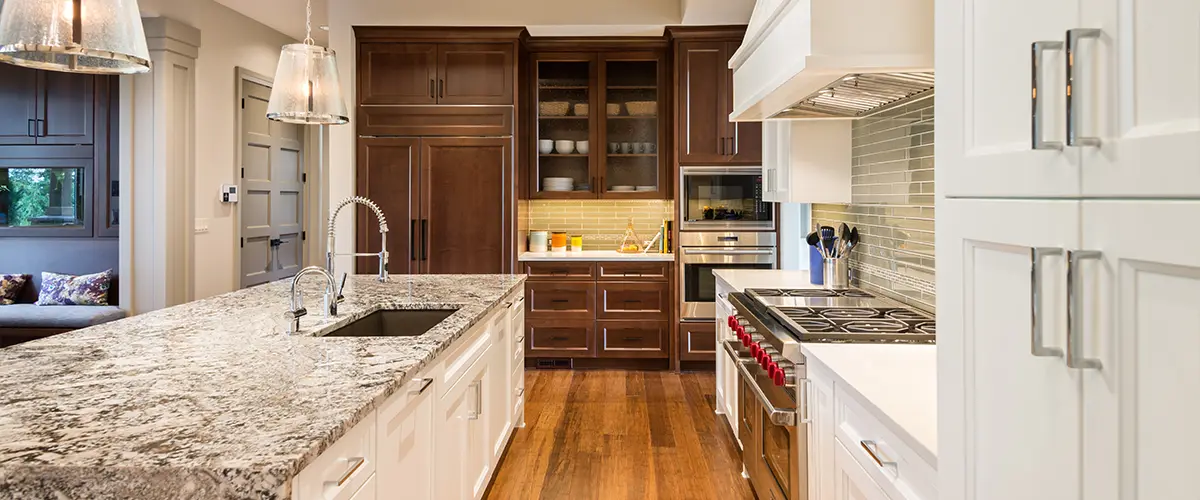 You will usually find drop-in or undermount sinks in a kitchen because they are functional and aesthetically pleasing.
Undermount sinks have a sleek and unique look that enhances your countertop, and they are usually more affordable. They require less upkeep than other sink designs, but installation can be more difficult. While porcelain is the most common material for undermount sinks, other choices are also available.
Homeowners often prefer drop-in sinks over undermount sinks because they are cheaper and easier to install. Stainless steel is the most common material used to make drop-in sinks, but some newer models are made from other materials.
While the sink itself is essential, the faucet truly enhances its usefulness in the kitchen. Installing a faucet that offers adjustable sprays or varying water pressure levels can significantly enhance accessibility and efficiency.
We Make San Gabriel Kitchen Remodeling Simple
Our approach aims to alleviate the stress and worries typically accompanying a remodeling project. Throughout the process, we prioritize your input and keep you fully informed so that you are in charge of the project and aware of all developments along the way.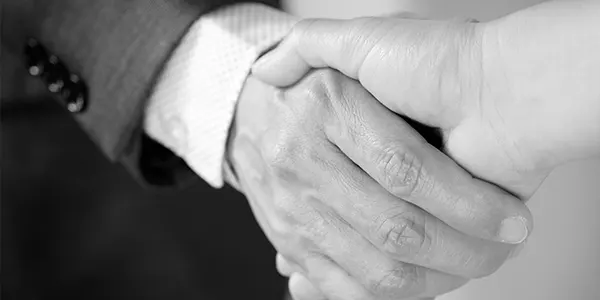 Request your free quote and let's open a conversation!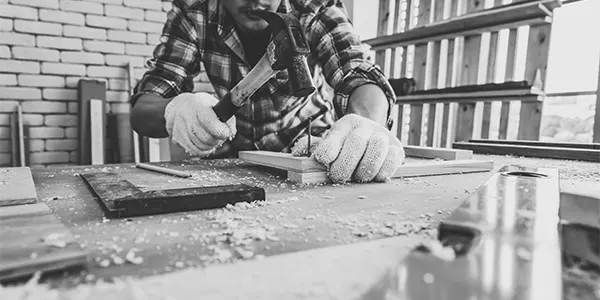 We'll discuss all the details and start building your dream kitchen.
Show off your new kitchen and enjoy all the benefits a remodel can give you!
Frequently Asked Questions
The cost of remodeling a kitchen in San Gabriel varies based on factors such as its size, preferred style, and materials used. In general, a basic kitchen remodel may cost around $35k-$45k, while a mid-range one may cost between $60k-$85k.
Please note that on average, high-end kitchens usually cost at least $85,000. However, we can provide you with a more accurate quote once we visit your location and gather more information about your requirements. This will allow you to make an informed decision about your home renovation needs.
The duration of a kitchen remodel in San Gabriel may vary based on the project. Generally, a full remodel takes around four weeks. Nevertheless, after our consultation, we will give you a comprehensive timeline and an exact quote for our services.
At CB Remodels, we employ highly skilled professionals who are dedicated to delivering top-quality remodeling services. Our teams are well trained, insured, and licensed to ensure exceptional results. We also possess extensive knowledge of building codes, ensuring that we maintain top-notch quality and comply with safety regulations during every remodeling project.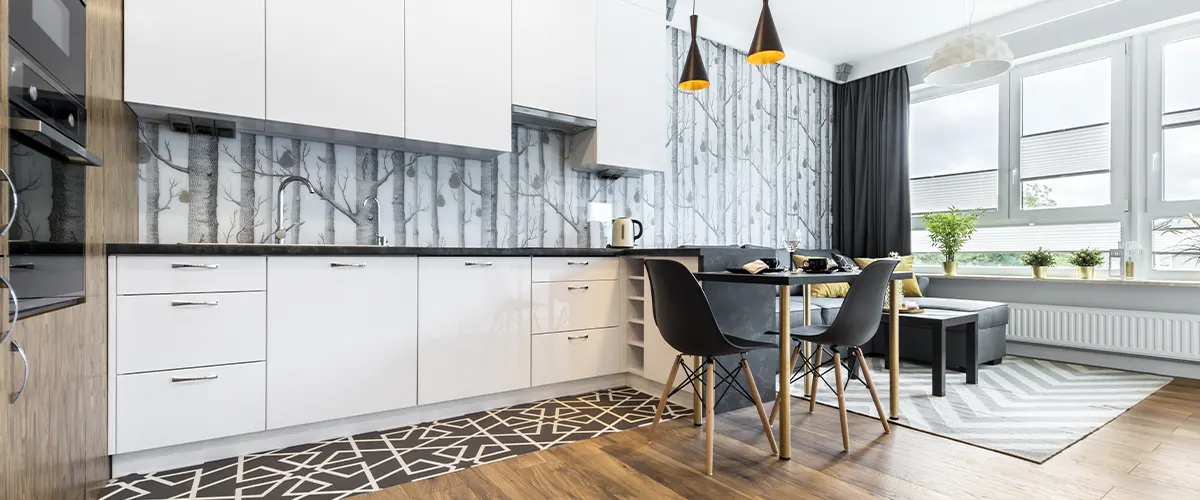 Time To Get Your Well-Deserved Kitchen Remodel!
At CBRemodels, located in San Gabriel, our foremost priority is ensuring your kitchen renovation satisfaction. We will communicate with you throughout the process and prioritize your requirements at every stage.
Unlike other contractors who may cut corners or use lower-quality materials, we provide high-quality service from start to finish.
You'll get the following:
Take The Last Step In A Long-Overdue Upgrade