Expert Bathroom Tiling Services In Pasadena, CA
Stunning bathroom tiling and remodeling services in Pasadena, Glendale, Arcadia, and more of California.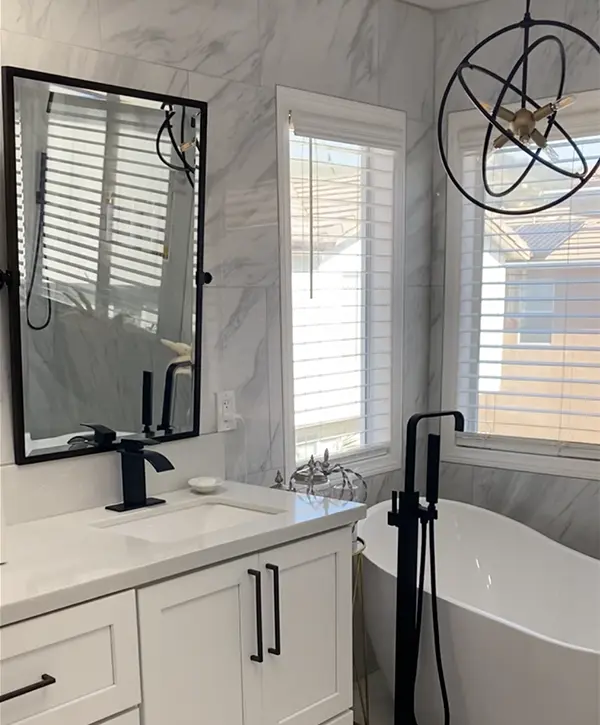 At CB Remodels, we believe that every home should have a bathroom that combines functionality with exquisite beauty.
We are proud to serve the Pasadena community with our professional remodeling services, and one of our specialties is bathroom remodeling.
When it comes to creating your dream bathroom, choosing the right tiles is essential, and that's where we come in. With our expertise in bathroom tiling, we are dedicated to transforming your bathroom into a stunning oasis that reflects your personal style and meets your unique needs.
Contact us today to schedule an initial consultation so we can talk about how you'd like your daily bathroom experience to be.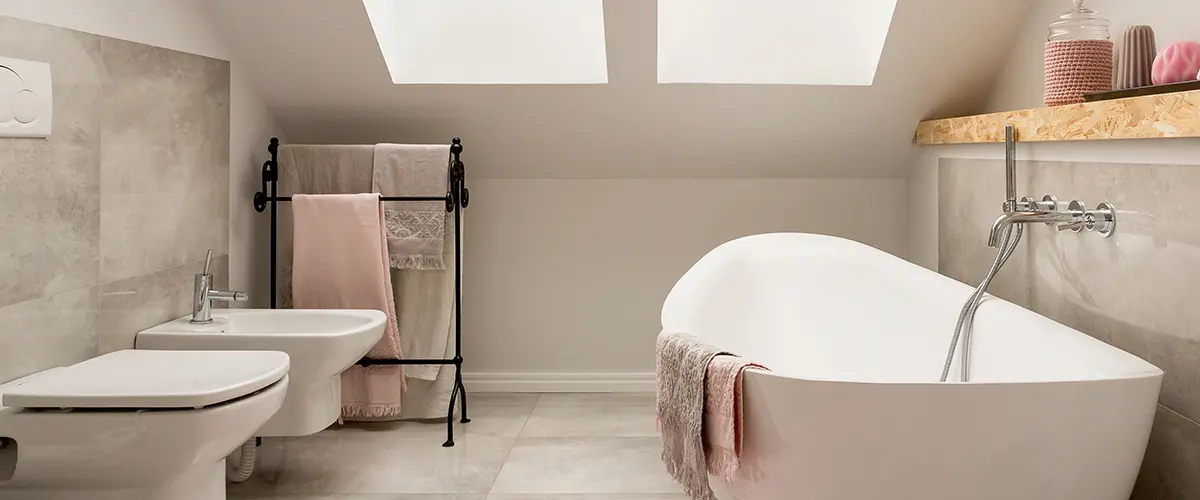 Choosing the Perfect Tiles for Your Dream Bathroom
When it comes to designing your dream bathroom, selecting the right tiles is absolutely crucial. Not only do tiles enhance the overall aesthetics of your space, but they also play a significant role in terms of functionality and durability.
Let's consider the main purposes and locations where bathroom tiles go and talk about the most common choices for each.
Let's start with one of the most important aspects of your bathroom – the floor. Choosing the right bathroom floor tiles is essential for creating a functional and visually appealing space.
To ensure safety in wet areas, it's important to consider tiles that are specifically designed for floors, as they tend to be more durable and slip-resistant.
You have a variety of options when it comes to bathroom floor tiles, including ceramic, porcelain, and natural stone.
These materials offer a wide range of colors, patterns, and textures, allowing you to find the perfect fit for your design preferences. Whether you prefer a sleek modern look or a more rustic vibe, a tile will suit your needs.
Let's talk about the walls in your bathroom. The choice of tiles for your bathroom walls can greatly impact the overall aesthetics of the space.
Whether you want to create a focal point with decorative tiles or prefer a clean and minimalist look with simple and elegant tiles, there are endless possibilities to explore.
Ceramic, porcelain, glass, and natural stone tiles are popular options for bathroom walls. These materials are versatile, durable, and easy to maintain, making them perfect for this area.
To achieve your desired look and match your overall design theme, it's important to consider factors such as the tiles' color, pattern, and size. You can transform the space into a visually stunning retreat by selecting the right tiles for your bathroom walls.
Moving on to the shower area, the tiles you choose for your shower walls are responsible for protecting your bathroom walls and contributing to the overall style and ambiance of the space.
It's crucial to opt for tiles specifically designed for wet areas, ensuring water resistance and easy maintenance.
Ceramic, porcelain, and glass tiles are popular choices for shower walls due to their durability and ability to withstand moisture. These tiles come in various sizes, shapes, and finishes, giving you the flexibility to create stunning designs and personalize your shower space.
Whether you prefer a classic subway tile look or want to experiment with mosaic patterns, there's a wide range of options to suit your taste.
When it comes to the shower floor, safety and comfort should be your top priorities. Choosing tiles that provide slip resistance is crucial to ensure stability and prevent accidents in this wet area.
Small mosaic tiles with textured surfaces or tiles specifically designed for wet areas are ideal for shower floors.
These tiles offer enhanced traction, making your showering experience safer and more comfortable, so you can enjoy your daily showers without worrying about slips or falls.
With a variety of tiles to choose from, we can go over your options and show you different tile styles and colors you might like. Get in touch with us for your free quote!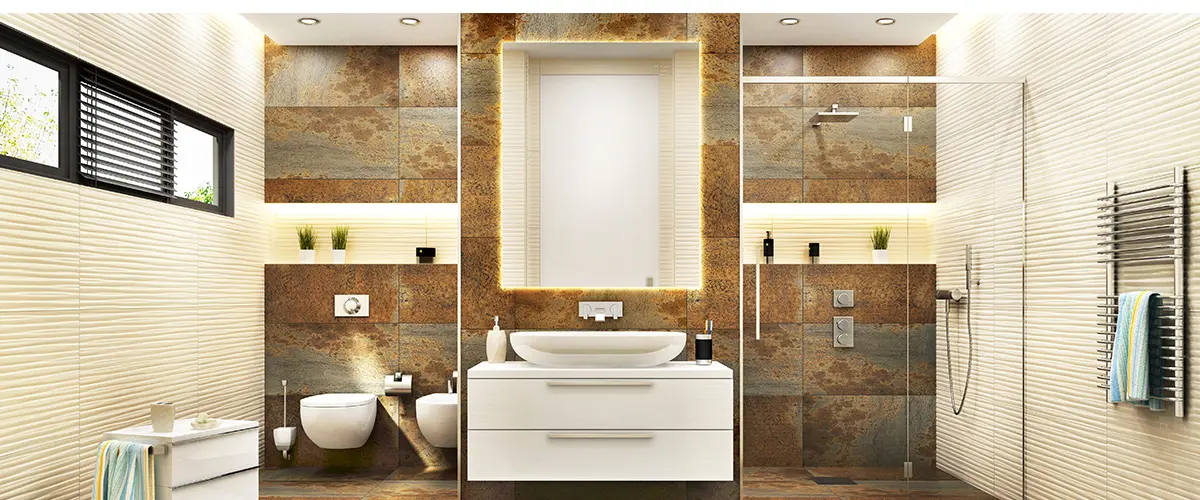 Exploring Popular Bathroom Tile Choices
The type of tile you choose for your bathroom floors or surfaces can significantly impact the overall look and feel of the space. Let's dive into some popular types of bathroom tiles to help you make an informed decision that suits your style and needs.
Ceramic tile is a timeless choice for bathroom flooring. It's loved for its elegant and durable qualities, making it a top option for many homeowners like you.
The versatility of ceramic tiles allows you to choose from a wide range of colors, patterns, and finishes, ensuring they match your desired design style. Moreover, ceramic tiles are moisture-resistant, making them ideal for bathroom environments.
If you're yearning for a unique and rustic look, slate tiles are an excellent option to consider. These natural stone tiles come in a variety of earthy tones, ranging from deep charcoal black to rich copper hues.
With their natural texture and durability, slate tiles can add a touch of charm and character to your bathroom. They work particularly well for flooring, shower walls, and backsplashes.
Limestone tiles exude elegance and sophistication with their soft, muted tones and subtle natural patterns.
Their timeless beauty complements various design styles, from traditional to contemporary.
However, it's important to note that limestone is a porous material, so proper sealing and maintenance are necessary to prevent staining or water damage in wet areas.
When it comes to luxury and elegance, marble tiles are the epitome of sophistication. Thanks to their distinct veining patterns and a wide array of colors, they are a highly sought-after choice for bathroom tile.
Marble tiles effortlessly create a sense of opulence and grandeur in any bathroom. Just keep in mind that marble is a softer stone, requiring regular sealing to protect its surface from moisture and stains.
If durability combined with natural beauty is what you're after, granite tiles are an excellent option.
These tough, natural stone tiles are highly resistant to scratches and heat, making them perfect for bathroom floors, countertops, and vanities.
With their unique patterns and rich colors, granite tiles can add a touch of elegance and sophistication to your bathroom design.
For a contemporary and modern look, glass tiles are a fantastic choice. Their vibrant colors and reflective properties create stunning visual effects, whether used as accents or for the entire bathroom.
Glass tiles can truly enhance the overall ambiance of your space. If you're looking for a material that's resistant to stains and non-porous, consider using glass tiles in wet areas such as showers and backsplashes.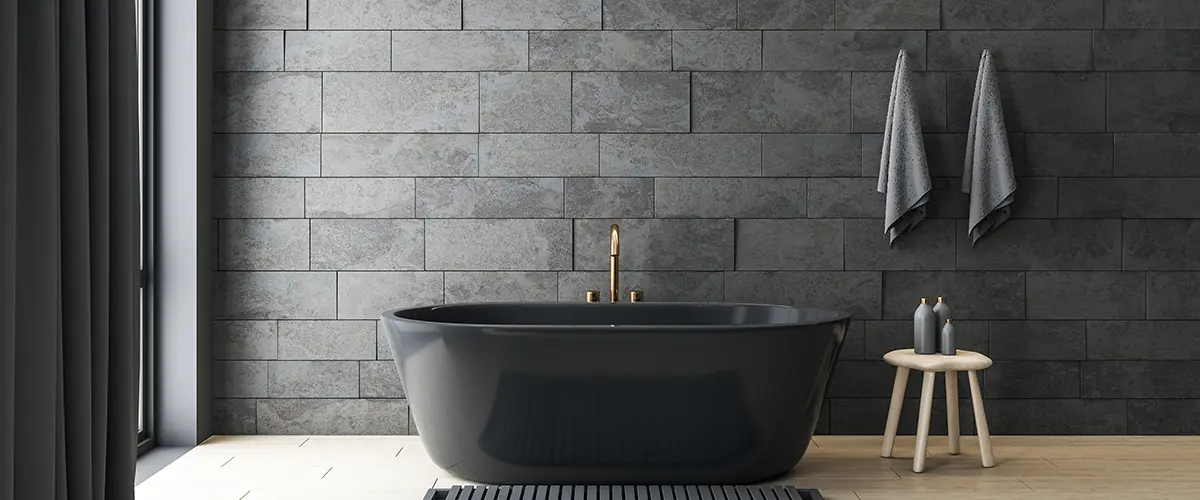 We worked with Jorge on a bathroom remodel and it was a wonderful experience. He is so professional, does fantastic work, and has great communication.
His team is equally professional and reliable. Jorge and his team were always happy to answer questions and explain things to us.
Jorge checked in with us at the end of each day and let us know what the plan was for the following day's work. When you are faced with a stressful remodel, having a contractor and a team that openly communicates and explains things to you is so helpful.
They did amazing work on our bathroom and were always so friendly! Looking forward to working with Jorge and his team in the future!
Our Seamless Bathroom Tile Installation Process
At CB Remodels, we understand that installing bathroom tile can be a daunting task. That's why we're here to make the process easy and stress-free for you.
When you hire us to install your bathroom tile, you can expect a seamless and professional experience from start to finish. Let's walk you through our step-by-step process, so you know exactly what to expect.
The first step in our bathroom tile installation process is an initial consultation with you. We'll sit down and discuss your vision, preferences, and requirements for your bathroom.
Whether you're looking for a classic, contemporary, or unique design, we'll work closely with you to bring your ideas to life. Our team of experts will provide guidance and recommendations based on your budget and design goals.
Once we've finalized the design plan, we'll begin preparing the space for the tile installation. This includes removing any existing flooring or wall coverings and ensuring a clean and smooth surface.
We'll also assess the subfloor's condition and make any necessary repairs or adjustments to ensure a solid foundation for the tile.
Next, it's time to lay the tile. Our skilled professionals will carefully measure and mark the layout to ensure precise placement and symmetry.
We'll use tile spacers to maintain consistent spacing between the tiles, creating a professional and polished look.
Using high-quality tools and equipment, such as tile cutters and saws, we'll expertly cut the tiles to fit around corners, edges, and fixtures.
We take pride in our attention to detail, ensuring we lay perfectly aligned tile and securely adhered to the surface. We've got you covered, including the bathroom floor, walls, or shower area.
Once the tiles are laid, it's time to apply the grout. Our team will carefully mix the appropriate tile grout and use a rubber grout float to spread it evenly between the tiles. This enhances the aesthetics and provides stability and durability to the installation.
After allowing the grout to set for the recommended time, we'll clean off any excess grout and apply a grout sealer to protect it from stains and moisture.
This final step ensures that your bathroom tile stays beautiful and easy to maintain for years to come.
Before we consider the job complete, our team will conduct a thorough inspection to ensure that every detail is up to our high standards.
We want you to be completely satisfied with the end result, so we'll address any concerns or touch-ups that may be needed.
Your satisfaction is our top priority, and we stand behind the quality of our work. We provide a guarantee on our bathroom tile installation, giving you peace of mind and confidence in choosing us for your project.
Our experienced team will install tile using high-quality materials and precise techniques, offering top-tier bathroom remodeling services to Pasadena residents.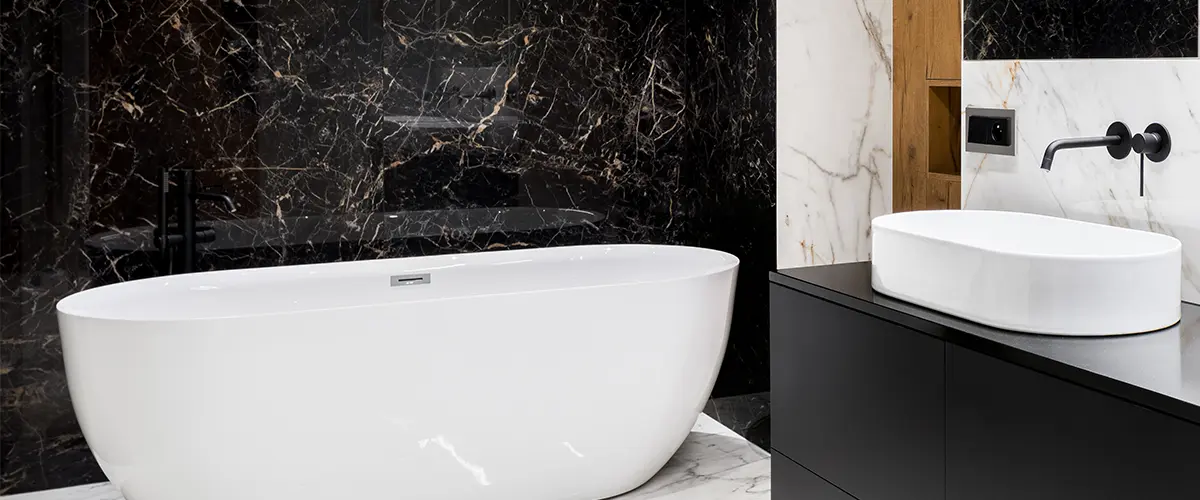 Common Bathroom Tiling Questions, Answered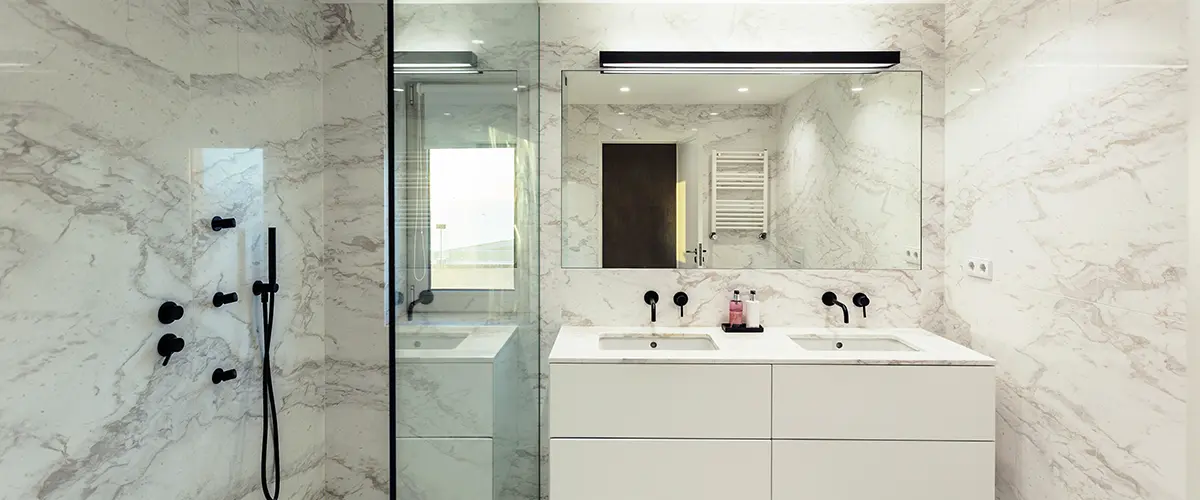 Experience Unparalleled Craftsmanship & Attention to Detail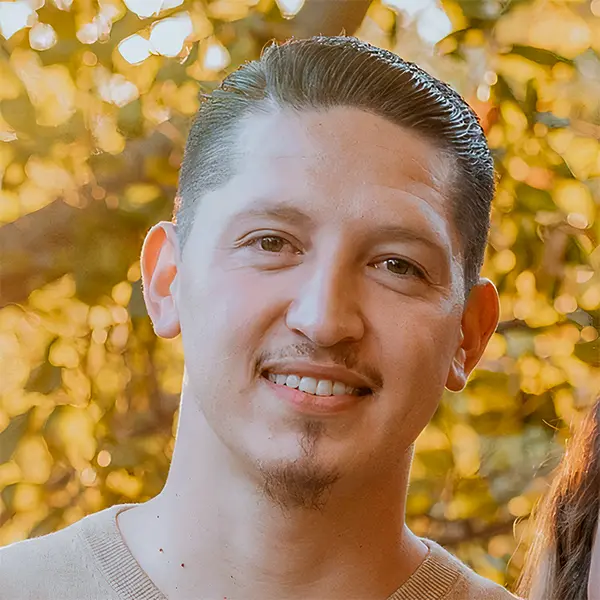 CB Remodels is your trusted partner for professional bathroom remodeling and expert bathroom tiling. We are dedicated to transforming your bathroom into a stunning oasis that combines aesthetics and functionality.
Click the button below to contact us today and let us make your remodeling dreams a reality. Your dream bathroom awaits!