Want to revamp your headquarters and improve the overall mood of your brick-and-mortar business? Try out our commercial remodeling service!
Whether it's a cafe, a bar, an office space, a restaurant, or any other space where you're conducting business, making sure the location is comfortable and functional is essential. Not only does it keep your employees and customers happy, but it helps your business make a great first impression when your headquarters looks great. Here at CB Remodels, we've helped dozens of business owners get their commercial spaces in order, and we're ready to do the same with yours!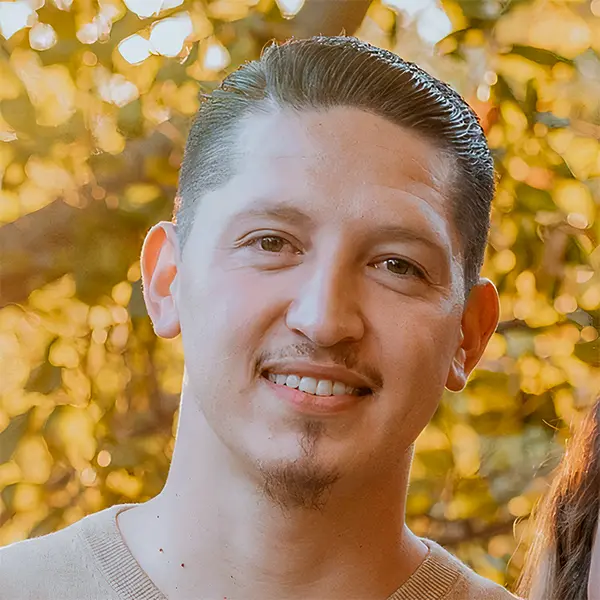 Jorge Chavez – Owner of CB Remodels
Hi, I'm Jorge Chavez, the owner of CB Remodels. Through each remodeling project, we help you build a better future for your family. I'm here to be the best servant possible and get you an upgrade without too much stress and hassle in your day-to-day life. Your home is a place where you can be yourself – so I believe that feeling comfortable in your home is essential for your well-being.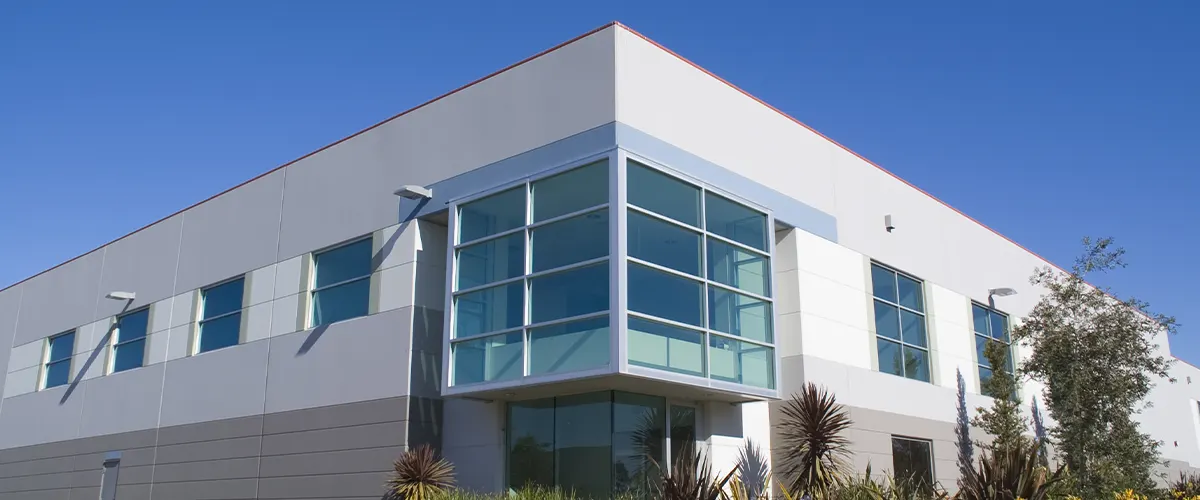 Top Quality Work, From One Business To Another
As a business owner, you probably prefer quality work and not a superficial craft that's bound to fail in a couple of years. Everything we do is up to the highest standards of the industry.
Discover CB Remodels through:
Here Are Some Other Businesses We've Worked With
At CB Remodels, we've helped some of California's biggest companies remodel their spaces. We promise the same level of quality and excellence for your business as well!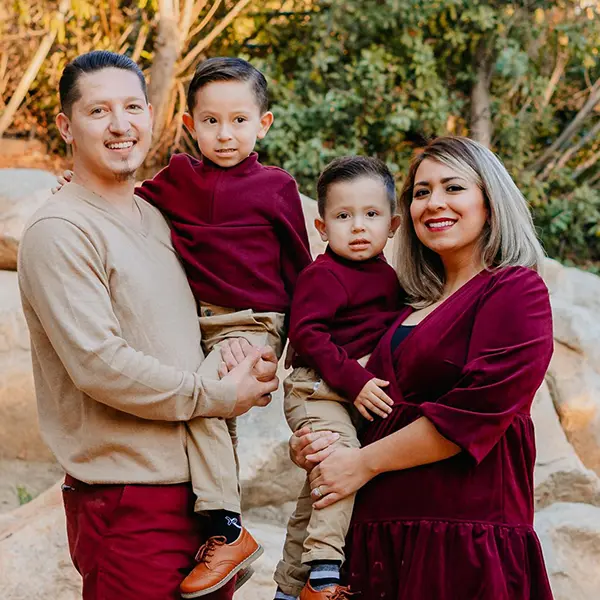 Decided to uplift the face of your business? We're the right people to do it for you. Give us a call at (626) 598-0833 or request a free quote today, and we'll circle back within two business days!
Here's What People Say About Us
Our clients will always remain a priority. As business owners, we both know how important it is to build relationships with every client we serve. You'll get the best remodeling service in El Monte.
Jorge and his team are very professional. I hired them for our offices to paint and clean a few offices.
I was very impressed of what a perfectionists they were. Everything was clean and perfect. I highly recommend them they do not disappoint in any of their work. I would definitely hire them again.
The nicest crew, kept to a timely and beautiful workman-like construction.
Easy access to get ahold of superintendent, kept informed at all times as to timelines and work performed. Very pleased with the outcome and quality. Would hire again.
Average Commercial Remodeling Cost In El Monte, CA
Just like remodeling homes, the price for commercial remodeling depends on the size of the space, the materials used, and the extra features you want to add.
A 1,400 sq. ft. commercial remodel for Harvest cost them $380,675, but they got a complete wall reconfiguration, a new ACT ceiling, new paint and flooring, and brand-new custom millwork.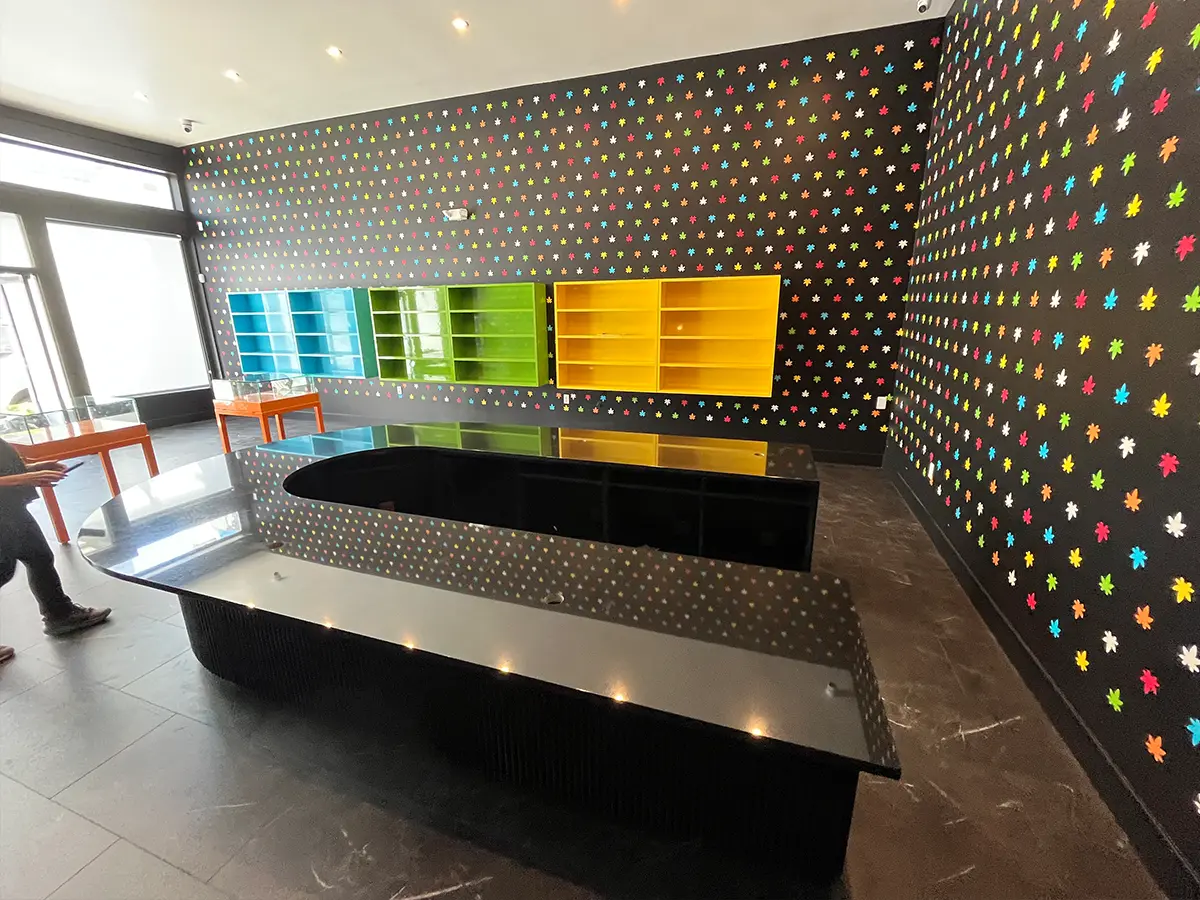 900 sq. ft. Commercial Remodel For Megabud
This commercial remodel in Daly City, CA included:
The project was quoted at $49,138, where the most expensive items were the custom cabinets and countertops, at $15,800.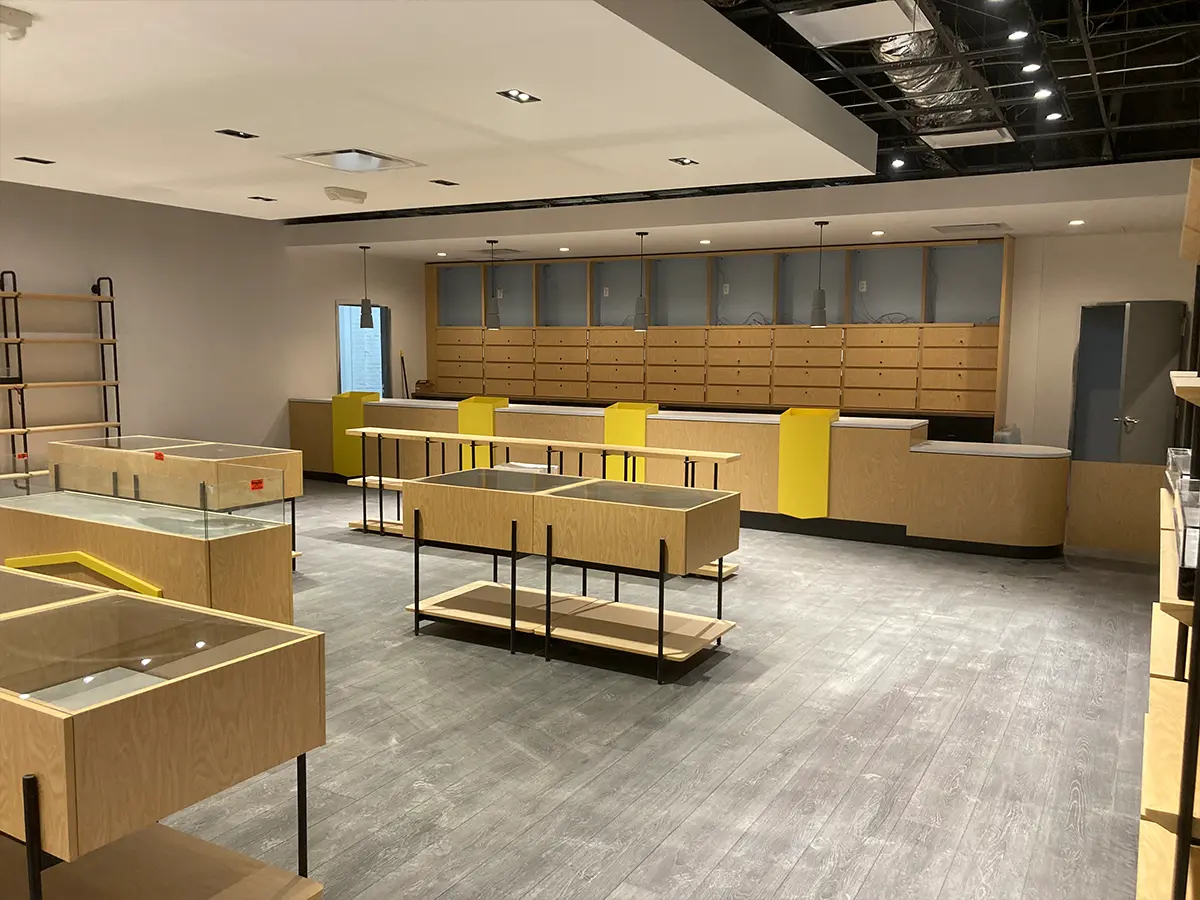 1,400 sq. ft Commercial Remodel For Harvest
This commercial remodel in Pasadena included:
The project was quoted at $380,675, where the most expensive items was the custom millwork, at $104,250.
*Ballparking never works out fine, and you know it, too. If you want an accurate pricing quote, just request a quote from us, and we'll call you back within two business days with a bid.
What Impacts Commercial Remodeling Cost in El Monte, CA
There's a lot of things that impact the final remodeling cost, but the most impactful factors are:
A Remodel That Lets You Return To Doing Business As Soon As Possible
Every day you're not open, you're losing money, and that's a fact. Our goal is to remodel your space as quickly as possible so you can open back up without a major setback in your annual revenue.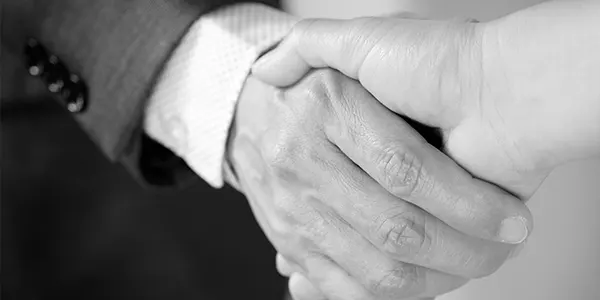 We work closely with you to grasp your vision, needs, and budget to deliver a spectacular remodel.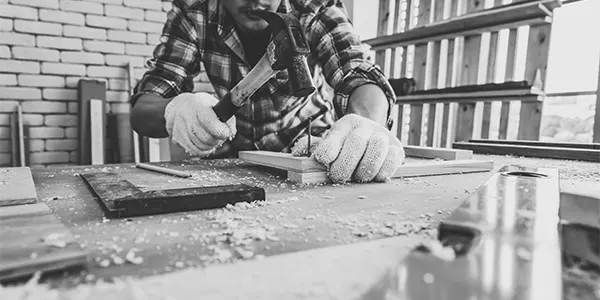 Our expert team executes the plan with precision, ensuring every detail meets your expectations.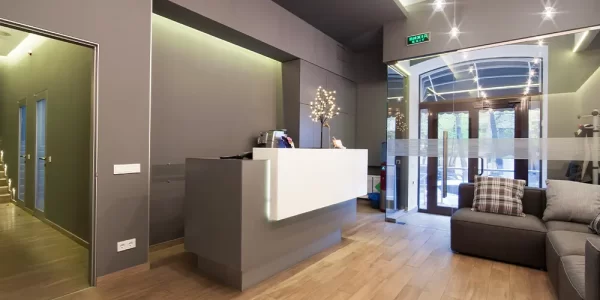 Let everyone know about your opening day and see your business packed with customers.
Frequently Asked Questions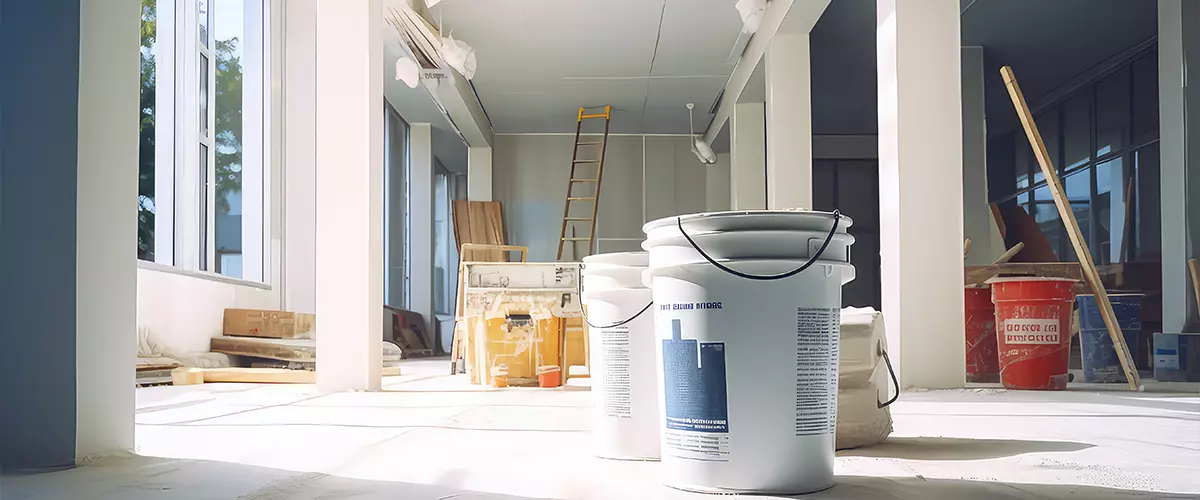 Set Your Business Up For Sucess With A Top Remodeler
Having a headquarters or a business location that your employees and clients love is the first step toward a thriving business. If it's an office space, everyone will be more comfortable and productive in an environment that promotes that, and if it's a store or a cafe, you know people love shopping or eating in a cozy space. It's great for the social media too!
With CB Remodels, you're guaranteed a quick, reliable, and efficient remodel that offers full transparency throughout the job. You won't miss a thing, and you'll know where every penny goes.
If you're interested in remodeling your commercial space in El Monte, CA, or your surroundings, give us a ring at (626) 598-0833 or fill out the form on this page!
We worked with Jorge on a bathroom remodel and it was a wonderful experience. He is so professional, does fantastic work, and has great communication. His team is equally professional and reliable. Jorge and his team were always happy to answer questions and explain things to us.
Jorge checked in with us at the end of each day and let us know what the plan was for the following day's work. When you are faced with a stressful remodel, having a contractor and a team that openly communicates and explains things to you is so helpful. They did amazing work on our bathroom and were always so friendly! Looking forward to working with Jorge and his team in the future!
We have done a lot of renovations in several different houses over the years, and CB Remodels was among the very best we have worked with. They were very clear about what and how they were going to work, they were always there when they said they would be, and they did a beautiful job! 
They asked our opinions often and changed what they were doing according to our wishes. George and his crew were a delight to work with–we will call them again when we need any work done in our house. We feel so lucky to have worked with them, they made it easy and quick. 
They did all the work themselves, so there were no wasted days waiting for the subs to show up. Thank you George and crew for your great work!
El Monte, CA, is a vibrant city nestled in the San Gabriel Valley, pulsating with a distinct blend of history, culture, and commerce. It's home to notable landmarks such as the El Monte Historical Museum, which offers a rich glimpse into the city's past, and Whittier Narrows Recreation Area, an expansive green space perfect for family outings. Thriving sectors like retail, food, and construction highlight the city's bustling business atmosphere.