CB Remodels is devoted to being one of the leading commercial remodeling companies in Pasadena. Although we recognize that many other businesses compete for your attention, we consider them collaborators instead of adversaries. We go beyond our own services: by joining forces with all local companies, it's a guarantee that each and every customer will get exceptional service!
We collaborate with only underdog companies specializing in top-notch commercial renovations because we've observed that the prominent players skimp on their craftsmanship. By joining forces, we can guarantee that clients obtain ideal outcomes from their remodeling assignments! Today, we'll give you an unbiased opinion of Pasadena's best commercial remodeling companies.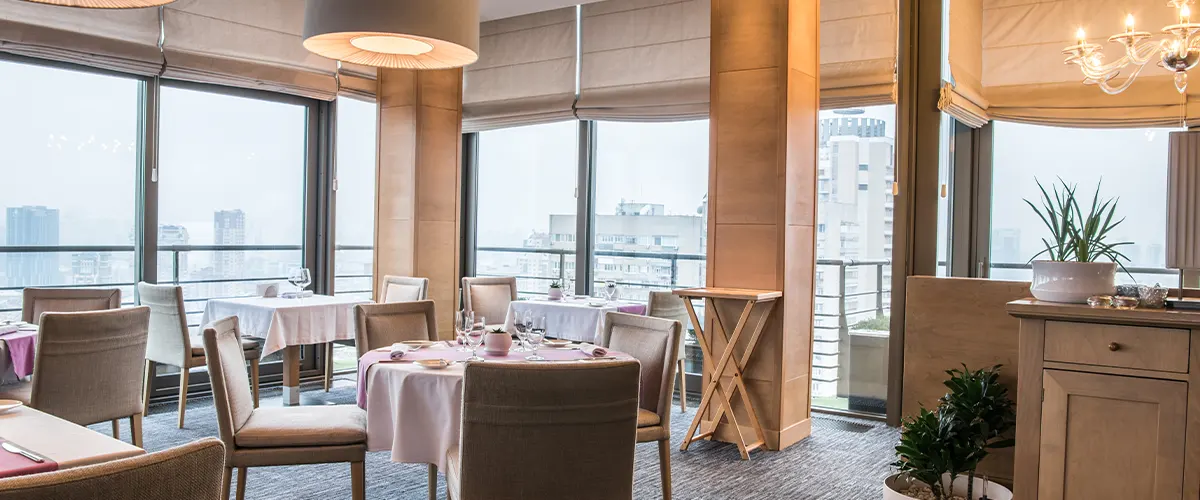 In this highly competitive market, staying abreast of the latest trends is essential. A commercial remodel can provide a quick and effective means of refreshing your space, making it more inviting for customers. We are here to help you create a unique experience through paint color selection, modern furniture pieces, and updating operational efficiency – whatever works best for your business!
From our very first day, CBRemodels has been the top company for quality commercial remodeling in Pasadena. We're experts at many renovation projects, and we've perfected a process that makes every renovation project as painless and enjoyable as possible for our clients. With us, you'll always be kept in the loop on everything happening with your project. And most importantly, our team will always focus on meeting your needs and demands above all else.
This company built a beautiful wall for me, you might think – a beautiful wall – but that's what I needed. They built a decorative wall with permits and inspections in a timely manner. They were extremely professional in every manner. I would definitely use them again.
The nicest crew kept to a timely and beautiful workman-like construction. Easy access to get ahold of the superintendent, kept informed at all times as to timelines and work performed. Very pleased with the outcome and quality. Would hire again.
Haddad Construction Company Inc
With over 30 years of expertise, Haddad Construction has been a reliable go-to for commercial projects of any size. From concept to completion, the team remains committed to their client's needs and works tirelessly towards achieving your project's maximum potential! By applying both traditional construction techniques as well as modern practices, they can ensure that every aspect aligns with your desired vision. Allow them to help you bring your ideas to fruition today!
My experience working with Mike and his team from Haddad Construction was excellent. The job was very well done and I think the biggest factor was the quality of the team. They have phenominal people working for them. Specifically their team lead, Ramon ensured that all the work went smoothly and was completed to our satisfaction. The project in question was a bathroom remodel that was needed after a slab leak. I couldn't be happier about how it turned out and would use this team again in a heartbeat.
Twenty7 Builders has built a reputation for exceeding customer expectations with their residential and commercial work. Their attention to detail, resourcefulness and cost-effective solutions have resulted in inspiring projects that have made them stand out from the competition. Not only do they possess expertise when it comes to working on sloped land sites, but also the accumulated knowledge gained through completing difficult construction tasks over many years of experience.
The focus has always been on providing outstanding service and quality workmanship for all projects. From the beginning of the estimate to the finish line, their crew maintains full control – ensuring that every step of the process is carefully concluded.
We recently remodeled our restaurant in Laguna Beach, and I have no hesitation in recommending Twenty Seven Builder to anyone who needs construction work in any type. Ethan, the general contractor, was very easy to work with, and he is probably the only contractor I have ever met who tried his best to respond to my questions in a timely and professional manner. He turned our restaurant into a beautiful cafe within the tight budget allocated. He also seems to focus on maintaining the relationship with the client and putting the client's best interest first. I wish to continue to work with him on our future projects.
Ethan's team got a quick remodel done. We had some unexpected surprises, but we worked together to solve challenges, which always come up during a renovation. He has a good design eye and solid partners who got the work done on our bathroom project.
Among the many reputable companies that specialize in commercial remodeling projects in Pasadena, there are unique advantages to be found with each. However, it is essential to note that quality and trustworthiness may vary – so finding the top contractor for your project should result from a feeling of peace-of-mind rather than simply based on reputation alone. Choose wisely, and you'll have full confidence throughout your venture!
At CB Remodels, you will experience a method of remodeling that always puts you first. You are in control at every step and our builders guarantee your wants are speedily addressed with absolute professionalism. We strive to make certain all your requirements and preferences come to fruition with the utmost proficiency.
If you're interested in getting a quote from one of the best commercial remodeling companies in Pasadena, click the button below. If you want to reach us directly and discuss your upcoming project, call us at (626) 598-0833. We're happy to assist you in your commercial remodeling project!