Are you looking for the best company to handle your bathroom remodel in Arcadia? Look no further than CBRemodels.We are dedicated to providing our customers with superior service and products. We always go above and beyond to make sure our customers are satisfied with the final product.
We sought to improve the homeowner experience with contractors through quality communication, clear project management, and delivering a top-tier bathroom remodel. With us, you can be confident that you will receive attentive service from start to finish.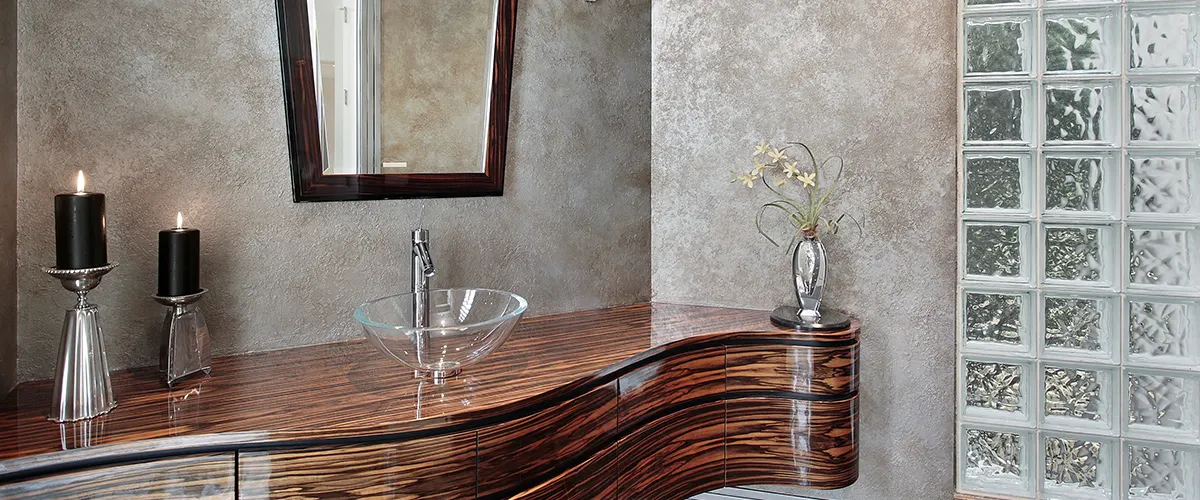 With An Exclusive Renovation, You Can Make Your Bathroom Your Own
We appreciate you and your property. Therefore, we want to ensure that you are completely pleased with our efforts. We tend to go above and beyond what was agreed upon in order for you to be 100% satisfied.
With CBRemodels, you'll also get:
Your Well-Deserved Bathroom Remodel - Now One Click Away
It's time to take action on that nagging feeling in the back of your mind telling you to renovate your bathroom. Our process is designed with ease and user-friendliness in mind, so taking that first step has never been easier. Not only that, but our support team will be available every step of the way to answer any questions you may have. 
We believe it's important for you to have access to all relevant information and tradespeople (such as architects, designers, electricians, and carpenters) at each stage of your project. Hence, we make sure that's always a possibility.
Thanks to frequent walkthroughs, you'll be able to control your project at all times. Our professionals will conduct routine follow-ups once everything is completed to ensure that our work was done correctly and any required changes were made.
Check out our bathroom remodeling offer right now! Request your free quote and get the best remodelers in Arcadia on your project!
Our Customers In Arcadia Love Their New Baths!
This is what your neighbors in Arcadia are saying about working with us! Get your new bathroom remodeled by CBRemodels and enjoy a premium remodel!
Chavez Brothers Construction are very professional and I would recommend them for any project you may have.
Jorge is great at communicating and gives daily updates with pictures as well as next-day objectives via email and text. The crew is very respectful and professional. They were willing to assist with minor repairs outside the scope of the project with no additional charges.
Work is done on time and within budget. They addressed any issues in a timely manner and made sure they were resolved to the homeowner's approval. Great company. Can't wait for the next project to have them work on with us!
Type Of Upgrades And Materials
There are several options for bathroom renovations to consider. And, as you may expect, each of these improvements and features is available in a variety of materials. Mismatching everything together might be overwhelming, especially if you're starting from the ground up.
Our on-site consultation will help you determine which of the numerous options best suits your needs. In the meantime, let's explore some of the most commonly requested upgrades.
A new vanity is almost always part of our bathroom remodels. Vanities are essential in providing function to the room, but they also provide the atmosphere for the entire place. As a result, everything in your new bath must complement or be consistent with the vanity, or it will appear out of place.
Selecting a wood bathroom vanity with slab doors creates a polished, modern look for your bathroom space – something that many homeowners covet nowadays. If you're aiming for more of a traditional vibe, however, shaker cabinet doors on your vanity are the way to go. They will rule out any possibility of achieving a contemporary aesthetic.
If you have a large family or prefer more privacy while getting ready, twin vanities or double vanities are your best bet. They offer ample storage and can help fill in an empty corner in a larger bathroom.
Many homeowners in Arcadia choose to convert their bathtubs to walk-in showers, especially as they age. This option is also becoming more popular among older homeowners who want to update their old bathtubs to safer showers, which can be dangerous trip hazards.
If you want to keep your bathtub, it's totally feasible. In fact, many homeowners retain both a shower and a tub for various reasons. You may wish to take a quick shower before going out, but sitting in a fiberglass tub is wonderful after a stressful day.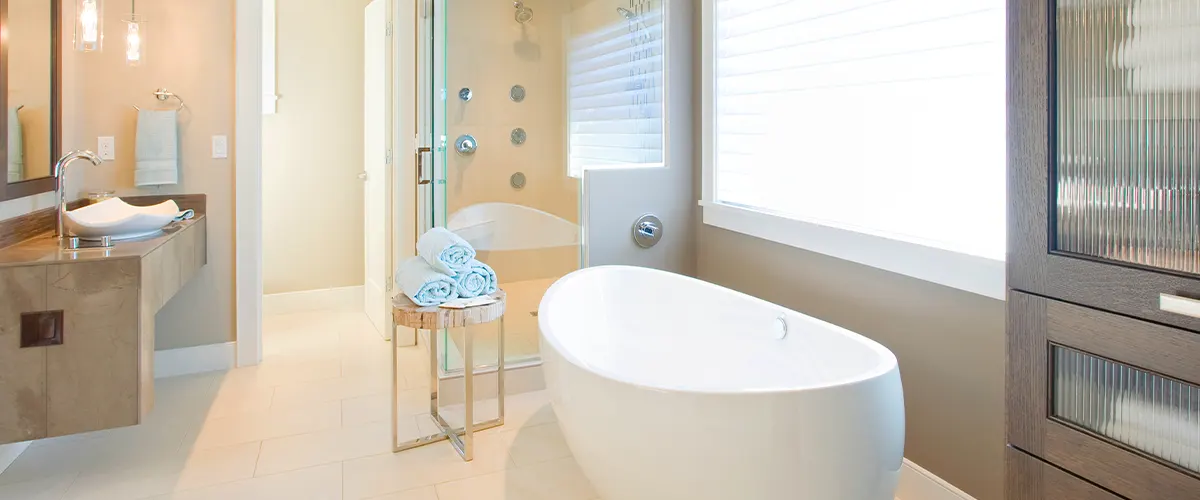 If you're updating the vanity, new countertops will likely be required to match the addition. Instead of resolving future difficulties, continuing to use the old counters will only create more issues down the road.
Here at CBRemodels, we think that quartz countertops are the best pick for countertops. In addition to being more resistant and durable, they're also less expensive than other alternatives. Because quartz is a manufactured substance, it has a pattern that allows for a smoother flow from one area to another unlike its natural counterparts.
Tile is probably the best option if you're looking to update your bathroom floor. Patterned or designed tiles can give your bathroom personality while being affordable and easy to take care of. Water-resistant luxury vinyl tile and planks are a great alternative to traditional flooring materials. They can mimic the look of different types of hardwood or stone, but they're not 100% water resistant.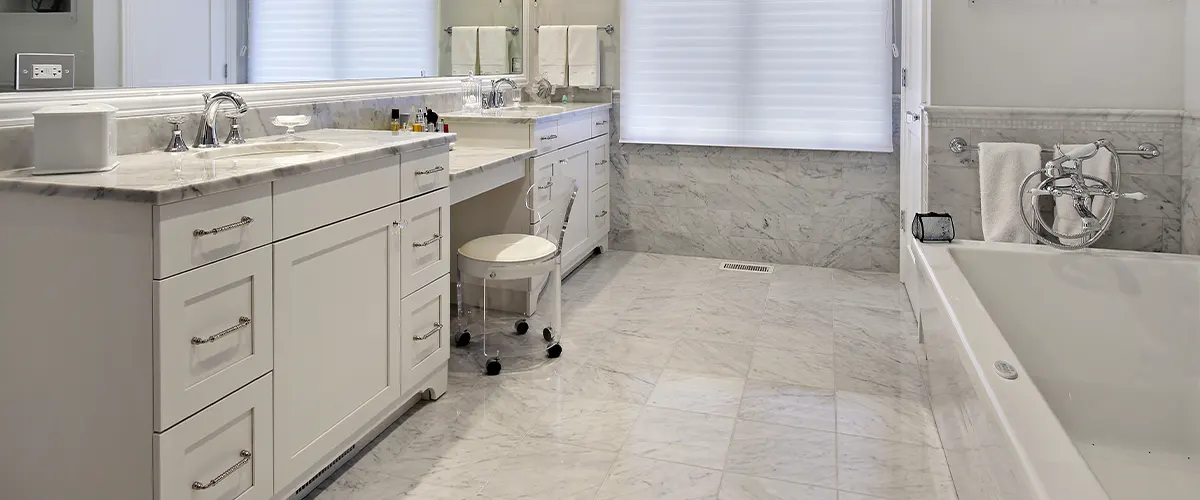 Simple And Quick Bathroom Remodeling Services In Arcadia
Take advantage of an easy and efficient procedure that tries to deliver a seamless experience with as little stress and worry as possible.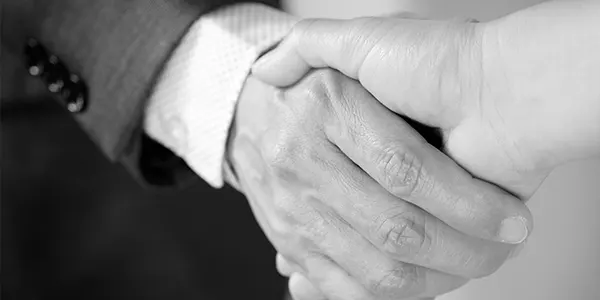 Request your free quote and let's open a conversation!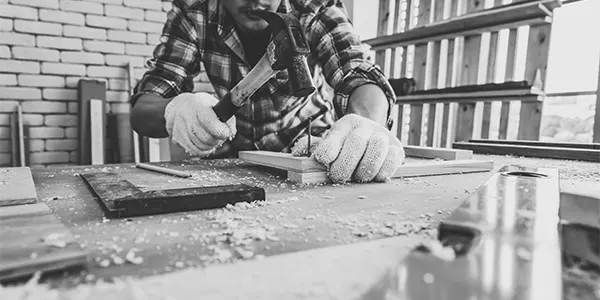 We'll discuss all the details and start building your dream bathroom.
Show off your new bathroom and enjoy all the benefits a remodel can give you!
Frequently Asked Questions
Bathroom remodels that are extensive usually take approximately 3 to 4 weeks to finish once the demolition has been completed. Once we visit your site, you'll then get a precise time frame for your bathroom renovation.
The average cost for a basic bathroom makeover is $32,000-$35,000. For a mid-range bathroom renovation, the price skyrockets to $40,000-$65,000. And if you're looking for high-end upgrades, expect to pay in the range of $75k.
But before you start planning your dream bathroom and writing that check, know that several factors (like the scope of work or specific materials used) can impact the overall cost of your project. If you want more information on estimated costs broken down by project category, head over to our website, where we have an extensive guide waiting for you
Clear, consistent communication is crucial to any home remodeling project. That's why our team only works with licensed and insured experts who are dedicated to giving homeowners the best experience possible. In addition, because we're so familiar with Arcadia's building codes, you can be confident you're getting the highest quality of work possible.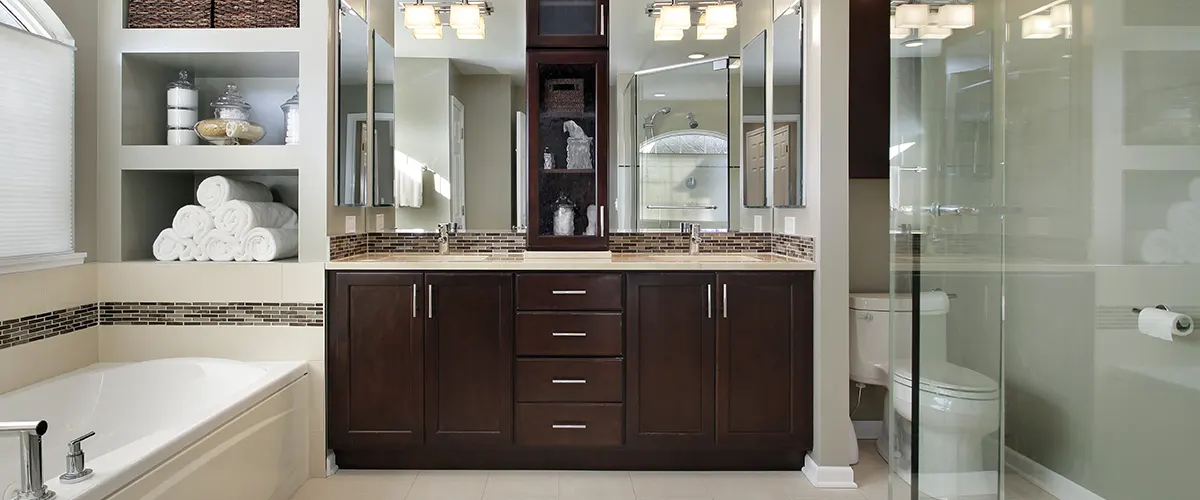 Get A Bathroom Designed Exclusively For You!
At CBRemodels, we are dedicated to your complete satisfaction and aim to make your existing space reach its true potential. We have a team of experienced bathroom remodelers who will work tirelessly to create the bathroom of your dreams. If you're in Arcadia and looking for a reliable contractor for your next project, look no further!
Get ready to receive:
Your New Bathroom Awaits You!