Old and dated tub and shower combos are less and less appreciated by many of the homeowners we work with. These days, everyone wants a modern bathroom with a beautiful walk-in shower that fulfills all their needs.
Remodeling walk-in showers is not really a quick upgrade, but definitely one that boosts your bathroom's value and makes your day-to-day routine easier.
Here at CB Remodels, we love giving our clients some of the best tiled walk-in showers, and we can install any prefabricated walk-in on the market!
This article is all about remodeling walk-in showers and all the benefits that come with it. Let's begin!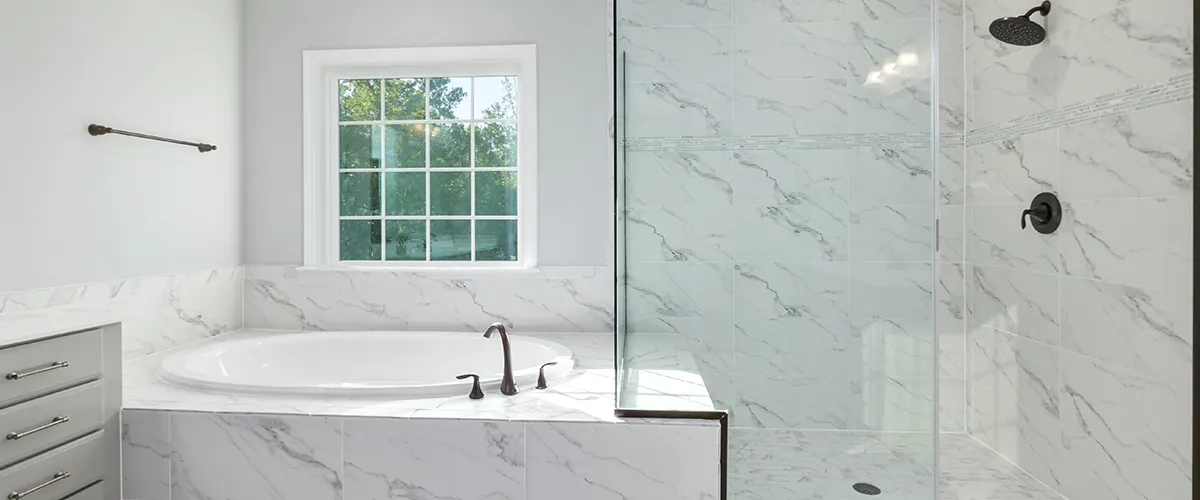 The Benefits Of A Having A Walk-In Shower
One of the primary benefits of a walk-in shower is its modern and sleek appearance. This contemporary design adds a touch of luxury to any bathroom, especially when compared to old bathtubs or traditional shower stalls.
A significant advantage of remodeling your bathroom with a walk-in shower is increased safety and accessibility. Traditional showers can pose serious risks for those with mobility issues due to slippery surfaces, high thresholds, or cumbersome doors.
In contrast, walk-in showers offer doorless entry options and minimal barriers, providing easier access for individuals with limited mobility or for those who may require assistance while bathing.
In addition to aesthetics and safety improvements, easy maintenance is another benefit that attracts homeowners to consider installing a walk-in shower during their remodeling project.
Without shower curtains or sliding doors that can accumulate mold and mildew over time, cleaning becomes less strenuous as water mostly stays within the confines of the tiled enclosure.
Walk-In Shower Design Ideas
Offering a sleek and modern look, walk-in showers are an increasingly popular bathroom remodeling trend for middle-age homeowners. Here are some design ideas to consider when planning your new walk-in shower:
Frameless Glass Enclosure
This minimalist design allows for ample light and the illusion of more space in your bathroom.
A doorless shower does not have a threshold to step over, making it more accessible for those with limited mobility.
For added comfort and safety, include a built-in bench or seat within the shower area.
Enhance the spa-like experience by installing a rainfall showerhead as part of your new walk-in shower.
Create storage space for toiletries by incorporating recessed shelving into your design.
Make a statement with an accent wall through the use of eye-catching tile patterns or materials such as natural stone.
Increase safety measures by installing strategically placed grab bars – not only functional but can also add to the overall aesthetic of the shower area.
Customize your shower experience by including multiple showerheads at varying heights or angles, each giving an individualized experience.
Non-slip Flooring Materials
Consider water-saving devices like low-flow showerheads or thermostatic mixing valves to reduce water waste and save on energy costs.
With these design ideas in mind, creating your dream walk-in shower becomes an exciting endeavor that adds both luxury and value to your home.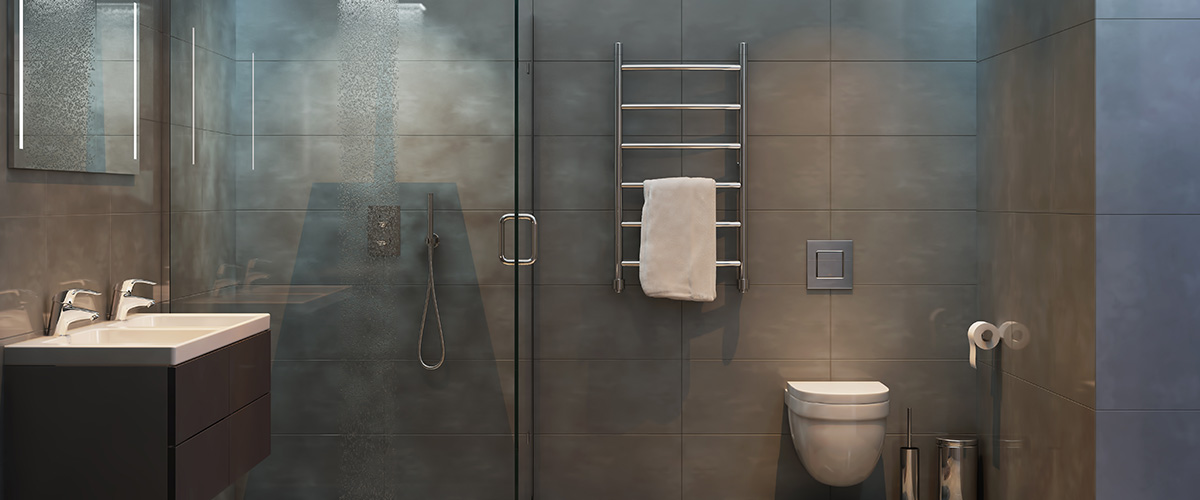 How To Budget For A New Walk-In Shower
Creating a budget for your new walk-in shower is an essential step in the remodeling process, especially for homeowners who want to budget responsibly.
As you begin planning for this project, it's important to consider several factors that can affect the overall cost.
Start by determining the size and design of your walk-in shower based on available space in your bathroom as well as personal preferences. 
Next, select materials such as tile or stone flooring and wall coverings which can greatly impact both aesthetics and costs.
Once you define design specifications and material choices, research labor costs related to building a walk-in shower. This may involve either hiring professional contractors or undertaking a DIY approach – each option coming with its own set of fees.
As part of this phase, allocate funds toward potential construction-related costs such as permit applications or waste disposal to avoid surprise expenses down the line.
It costs between $400 to $8,500 to redo a walk-in shower. On the lower end, a prefabricated walk-in shower unit is relatively easy and inexpensive to install.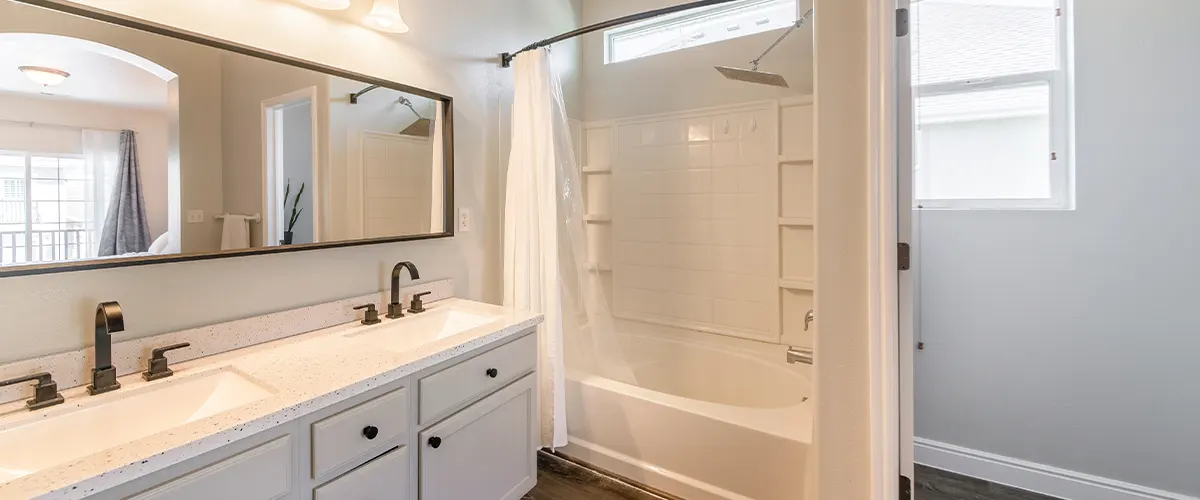 Hiring Professionals vs. DIY
When it comes to remodeling your walk-in shower, you might be wondering whether to hire a professional or tackle the project yourself. To help you make an informed decision, consider the following pros and cons of each option:
| Hiring A Professional | DIY |
| --- | --- |
| Pros: | Pros: |
| Expert knowledge of building codes and regulations | Potential cost savings on labor |
| Access to high-quality materials and tools | Sense of accomplishment and pride in completing the project |
| Skilled craftsmanship and precise installation | Ability to customize the project to your exact specifications |
| Warranty on workmanship and materials | Opportunity to learn new skills and gain experience in home renovation |
| Cons: | Cons: |
| Higher cost due to labor and materials | Time-consuming, especially for those with limited experience |
| Possible scheduling conflicts with contractors | Risk of costly mistakes or damage to your home |
| Less control over the project's timeline and details | Lack of access to professional-grade tools and materials |
Keep in mind that while DIY projects can save money, they can also be time-consuming and may require a steep learning curve for those unfamiliar with construction. 
On the other hand, hiring a professional ensures expert craftsmanship and quality materials, but may come at a higher cost. 
Ultimately, the choice between hiring a professional or going the DIY route will depend on your personal preferences, budget, and skill level.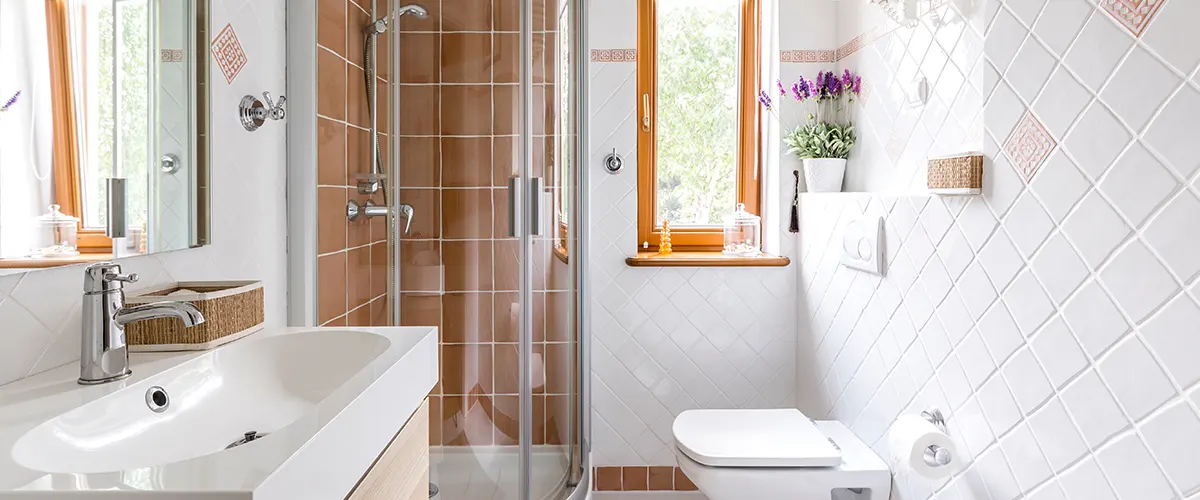 Maintenance And Cleaning For A Walk-In Shower
Keeping a walk-in shower clean and properly maintained is essential for ensuring its longevity and functionality. Here are some tips on how to keep your walk-in shower in tip-top shape:
By following these maintenance tips, you can keep your walk-in shower looking clean and functioning properly for years to come!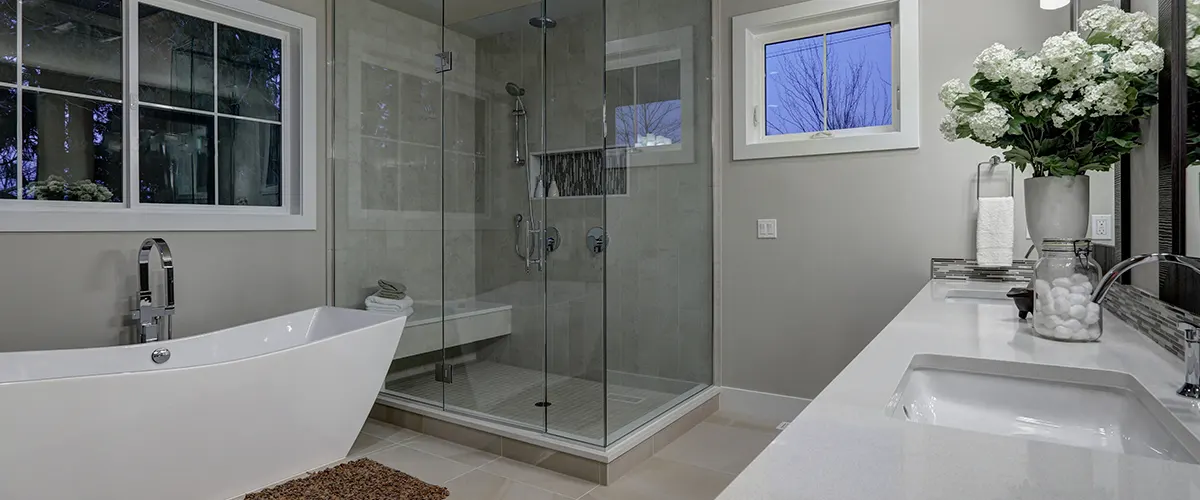 Adding a walk-in shower to your bathroom can be an exciting renovation project. Not only does it offer an updated and modern look, but it also provides easy access and increased safety for those with mobility issues.
While the cost may vary depending on the features and materials used, budgeting appropriately and hiring a professional when needed can ensure successful completion of the project.
With proper maintenance and cleaning, your new walk-in shower will continue to bring value to your home for years to come.
Here at CB Remodels, we're giving you one of the best walk-in shower remodeling service you can get in Pasadena and surrounding areas! We put your needs and concerns first, so you'll enjoy a seamless upgrade!