A kitchen remodel can make a huge impact on your home, whether you're looking to increase its value or simply update the space for your own enjoyment. If you're thinking about doing a kitchen remodel yourself, it's important to understand the process involved.
Even if you're hiring professionals to do all the work, knowing what to expect will help you plan and schedule activities around the renovation. In this article, we'll outline the basic kitchen remodel steps and give you some tips on how to make the process as smooth as possible.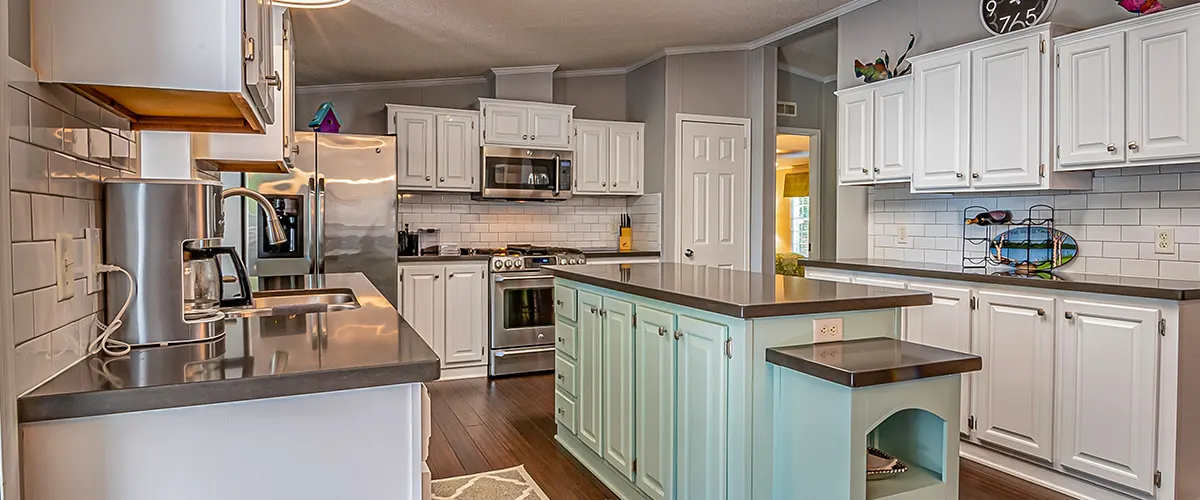 The Benefits of Kitchen Remodeling
Remodeling your kitchen is an exciting and rewarding process that can breathe new life into your home. From updating the layout to incorporating new appliances and materials, there are numerous benefits to remodeling a kitchen area. Whether you're looking to upgrade a single appliance or create a completely modernized space, remodeling a kitchen can be incredibly beneficial for both homeowners and potential buyers.
One of the most obvious benefits of remodeling a kitchen is increasing the value of your property. This can be especially beneficial for those considering selling their home in the near future. According to HGTV, prospective buyers are more likely to choose a property with an updated or renovated kitchen over one with outdated features or design elements. As such, by investing in even minor changes within your kitchen space, you can potentially increase the resale value of your home significantly.
Boosting Efficiency & Functionality
A well-designed and updated kitchen will also help boost efficiency and functionality within daily tasks. If you're considering adding new appliances or changing out current ones, make sure they're energy-efficient models that will save you money in the long run. Additionally, installing newer cabinetry fixtures or increasing storage capacity within your space can drastically improve overall function when it comes to food preparation or storage needs.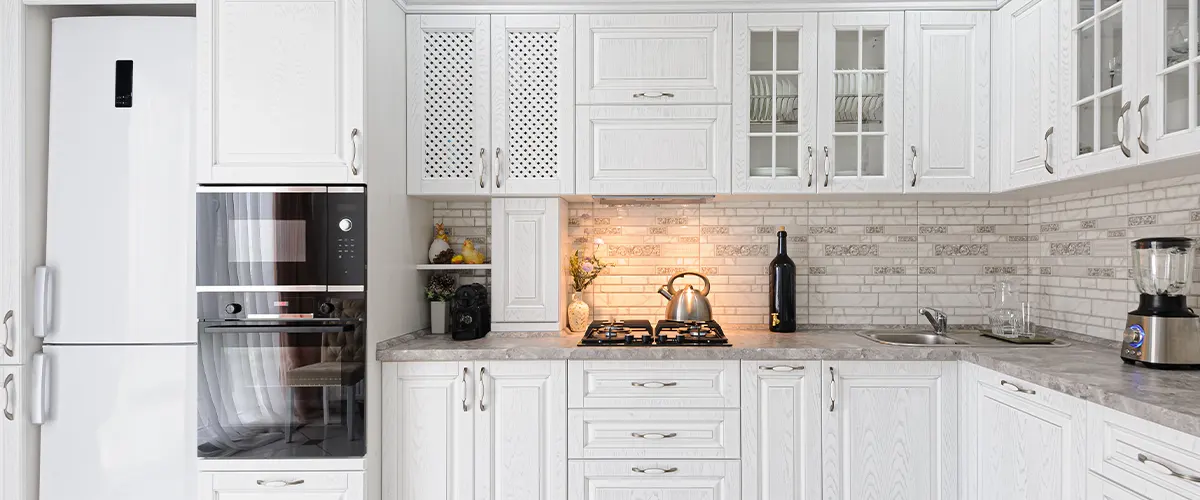 Creating an Enjoyable Space
The primary benefit of any remodel should be that it creates an enjoyable atmosphere for all who use it—and this is especially true for those undertaking a full-scale kitchen renovation project. Whether you're looking for improved aesthetics or increased functionality, making sure everyone in the family feels comfortable in their shared living space should always be priority number one during any type of home remodel project. With careful planning and execution, you can create a beautiful yet useful kitchen that will bring years of enjoyment to every member of your household!
A Step-by-Step Guide to Kitchen Remodeling
Kitchen remodeling is an exciting process that can transform the look and feel of your home. However, it can also be daunting, especially if you've never done it before. To make sure your kitchen remodel goes as smoothly and stress-free as possible, we've put together this step-by-step guide. Read on to learn how to approach each stage of the remodeling process.
Step 1: Assess Your Needs and Prioritize What You Want
The first step in any kitchen remodeling project is to assess your needs and prioritize what you want from the new space. This includes factors such as countertop material, lighting, cabinet style, appliances, and color scheme. It's important to take time to consider all of these things so that you end up with a kitchen that meets your needs and is functional for daily use. Be sure to involve everyone who will be using the kitchen in this decision-making process so that everyone is happy with the outcome.
Once you know what kind of kitchen you want, it's time to start planning your budget. Kitchen remodels tend to be expensive projects, so it's important that you have a financial plan in place before getting started.
Consider how much money you have available for the project and determine which features like custom cabinets, cabinet hardware, ceramic tile, or electrical and plumbing fixtures are essential versus which ones are more secondary or optional.
Having a budget set before beginning will help keep costs down during the actual renovation phase and ensure that all elements of the design stay within your price range.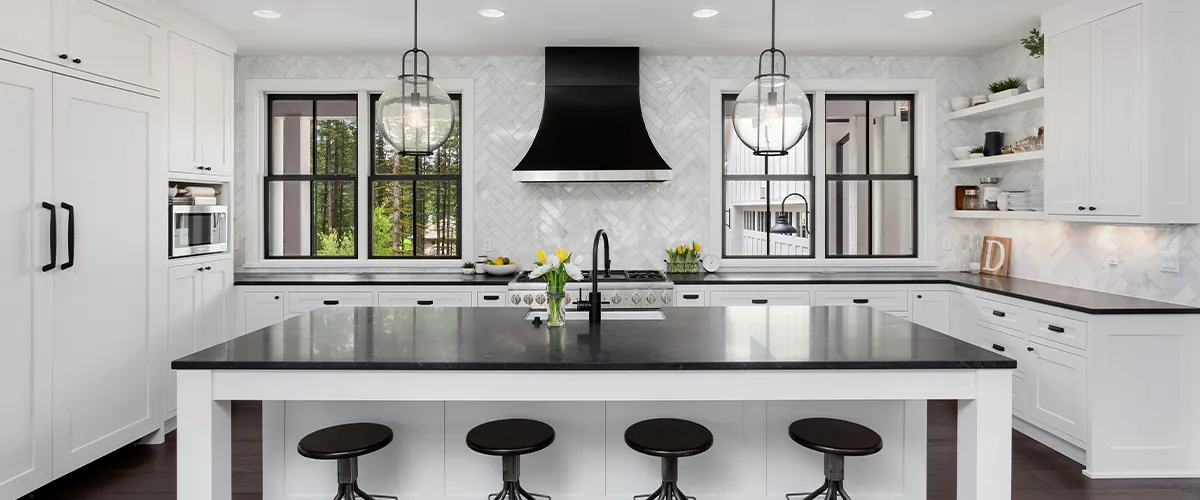 Step 3: Create a Design Plan
Once you have a budget in place, it's time to start designing! You'll want to create a plan that focuses on layout, materials, colors, and finishes that best fit your lifestyle and needs. Consider things like countertops, kitchen cabinets, flooring, kitchen sink, and light fixtures that will complement each other while staying within your budget. If needed, hire an experienced designer who can bring your vision to life while sticking to all the necessary building codes and regulations for a major kitchen remodel.
Step 4: Gather All Necessary Permits
It's essential that you obtain all necessary permits before beginning work on any big projects such as a typical kitchen remodel. Contact your city or county government office for more information about what permits are required for renovations such as plumbing or electrical work and be sure you understand all building codes so any changes made meet local standards. Keep in mind that some permits may take longer than others so plan accordingly!
Alternatively, Find A Contractor
Finding a contractor who will do quality work at a reasonable price is one of the most important steps in any kitchen remodel project. Take some time to research contractors in your area—ask friends or family for recommendations or search online for reviews from past customers—and then get quotes from several contractors before making a final decision. Be sure that any contractor you choose has experience with similar projects and has insurance coverage in case anything goes wrong during construction or installation.
If you're thinking about remodeling your kitchen, there are a few things you should keep in mind. Define your goals for the project, set a budget, and choose a style that fits with the rest of your home. You'll also need to select materials and finishes that fit within your budget and chosen style. And finally, create a layout that works for you – considering traffic flow and how you'll use the space. If you need help with any part of the kitchen remodeling process check out NKBA's website for more information or give us a call. We'd be happy to help you create the kitchen of your dreams!