If you're thinking about remodeling your bathroom, you'll want to know about the latest bathroom remodeling trends.
Here's a preview of what's hot in bathroom design for 2023. From cutting-edge technology to stylish finishes, there's plenty to choose from. 
So start planning your dream bathroom today!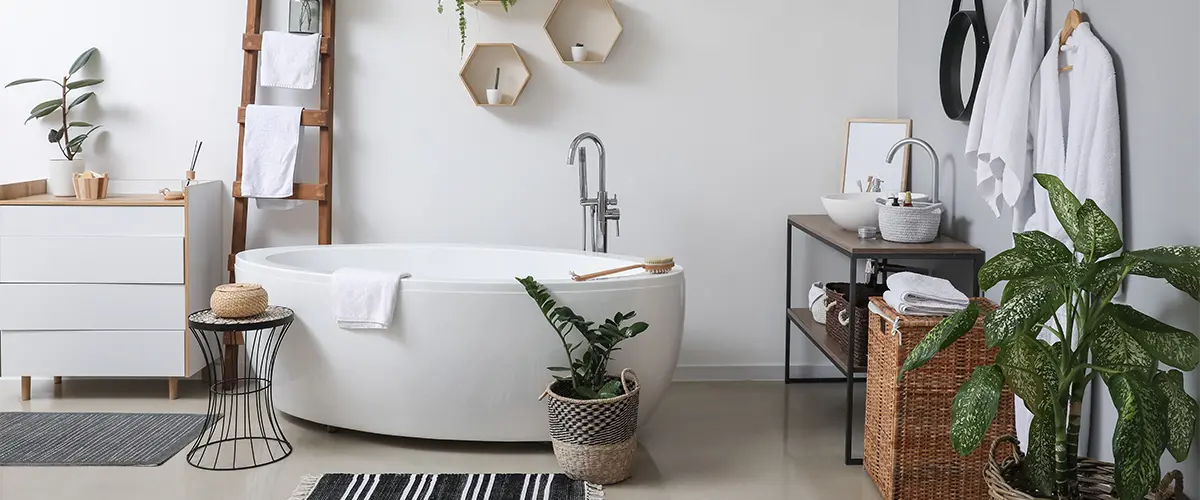 The Benefits of Renovating Your Bathroom
When it comes to renovating your home, there are few projects that can make a bigger impact than a bathroom remodel. Not only does it add value to your home, but it also gives you the opportunity to create a space that fits your needs and style. 
Here are just some of the many benefits of renovating your bathroom with an interior designer who can match your bathroom spaces to your personal style and make it the focal point of your home. 
From steam showers to bathroom vanities made out of natural materials, here are the most amazing benefits a primary bathroom renovation can give you:
When you renovate your bathroom, you can expect to see an increase in the value of your home. This is because potential buyers will be willing to pay more for a move-in-ready property with updated features and fixtures. 
In fact, according to HGTV, bathrooms rank as one of the most important rooms when it comes to resale value. And according to Cost Vs Value 2022, minor bathroom remodels bring back an ROI of almost 60%!
Renovating your bathroom also provides an opportunity for adding much needed storage space. If you have cabinets or shelves built into the walls or vanity, this can provide additional room for storing all those extra towels, toiletries and cleaning supplies. 
Additionally, if you install sliding pocket doors rather than traditional swing doors, this could give you even more precious storage space in small bathrooms where every inch counts.
When you decide to renovate your bathroom, you get total control over every aspect of the design process – from choosing paint colors and tile patterns all the way down to picking out new faucets and fixtures. 
This gives you a chance to truly personalize the space and create something unique that reflects both your lifestyle and personality. 
With so many options on the market these days – from a soaking tub with plenty of natural light and countertops all the way down to hardware finishes – there's always something new and exciting available for any budget or style preference.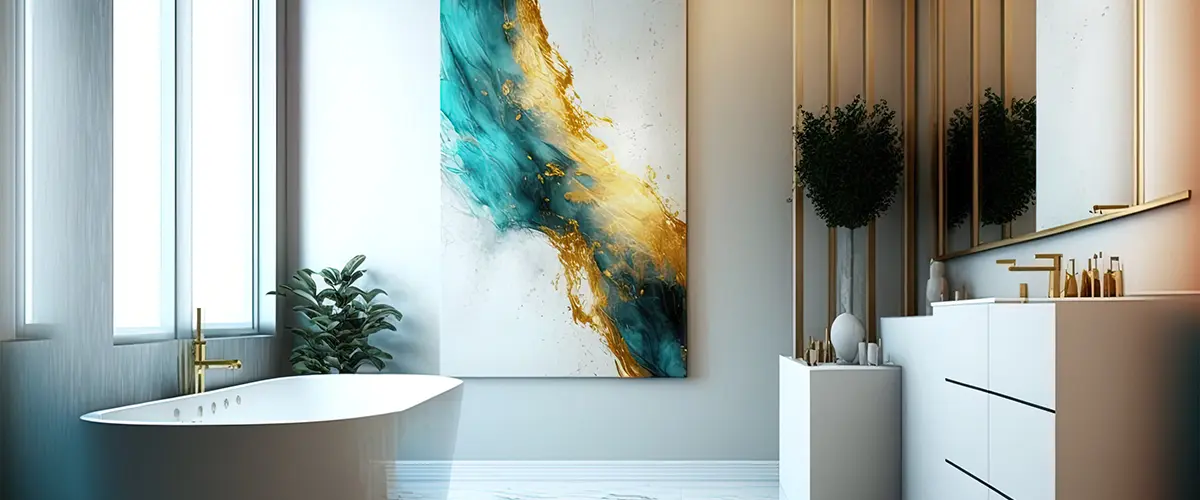 The Latest Trends in Bathroom Remodeling for 2023
If you're thinking about remodeling your bathroom this year, you'll want to stay up-to-date on the latest trends. From bold colors to modern fixtures, there are plenty of ways to make your bathroom look great and feel comfortable. 
Here is a breakdown of some of the most popular bathroom remodeling trends in interior design for 2023.
One trend that is becoming increasingly popular in bathroom design is the use of bold colors as accents throughout the room. Whether it's a bright wall paint or vibrant tile, adding pops of color can add character and life to any space. 
Bright blues, greens, and pinks work well as accent colors that will draw the eye and make your bathroom stand out from others. You can also incorporate bolder shades like dark teal or navy blue into your design scheme for a more dramatic effect.
Another trend that is gaining traction in bathroom remodels is the use of modern fixtures such as sleek faucets, showers, and sinks. These pieces combine form with function, creating a design aesthetic that looks great but also serves its purpose efficiently and effectively. 
There are many different styles available so you can customize your choices to fit with any theme or design scheme you may have in mind for your new space.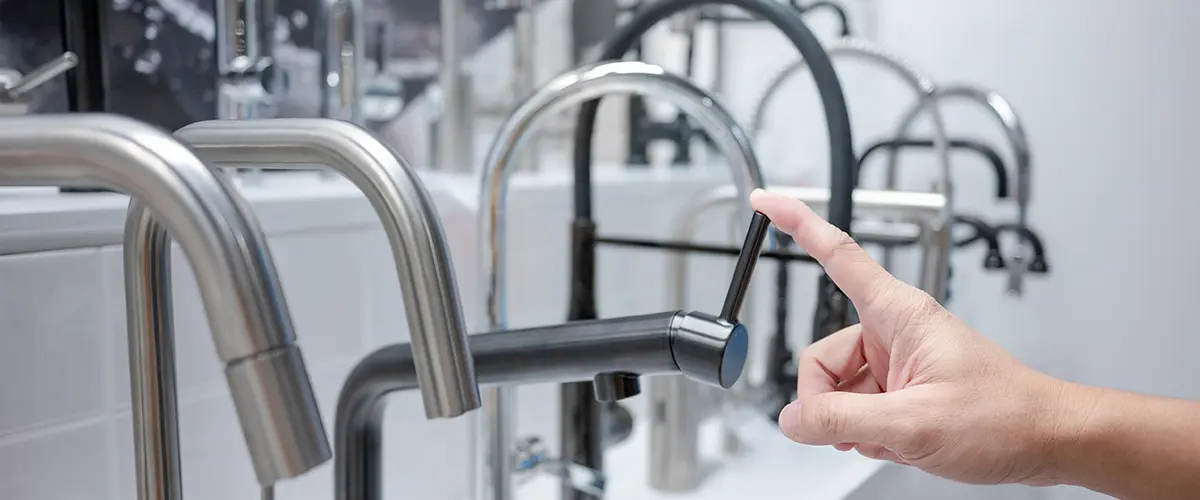 If you're looking for ways to maximize storage space in your bathroom, you should consider incorporating organization solutions into your remodel plan. 
This could include anything from built-in shelving units to vanity cabinets with multiple drawers for additional storage options. 
Organization solutions help keep everything neat and tidy while freeing up valuable floor space that would otherwise be taken up by clutter or unsightly messes. You can also add baskets or bins beneath sinks or vanities for extra storage capabilities if needed.
Mirrors can be an important feature in bathrooms as they help to open up the space and make it seem larger while also providing a functional purpose. 
For 2023, statement mirrors with bold frames, unique shapes, and interesting textures will be very popular. 
These mirrors can turn any boring bathroom into something special and help to make it stand out from the rest.
Statement Lighting Fixtures
Just like statement mirrors, statement lighting fixtures will also be big in 2023. Think outside of the standard vanity lighting and instead opt for light fixtures with unique designs and shapes that draw attention to themselves. 
This is especially important if your bathroom has other eye-catching features such as bold wallpaper or patterned tiles — having statement lighting fixtures will tie everything together nicely creating an elegant look that is timeless yet trendy.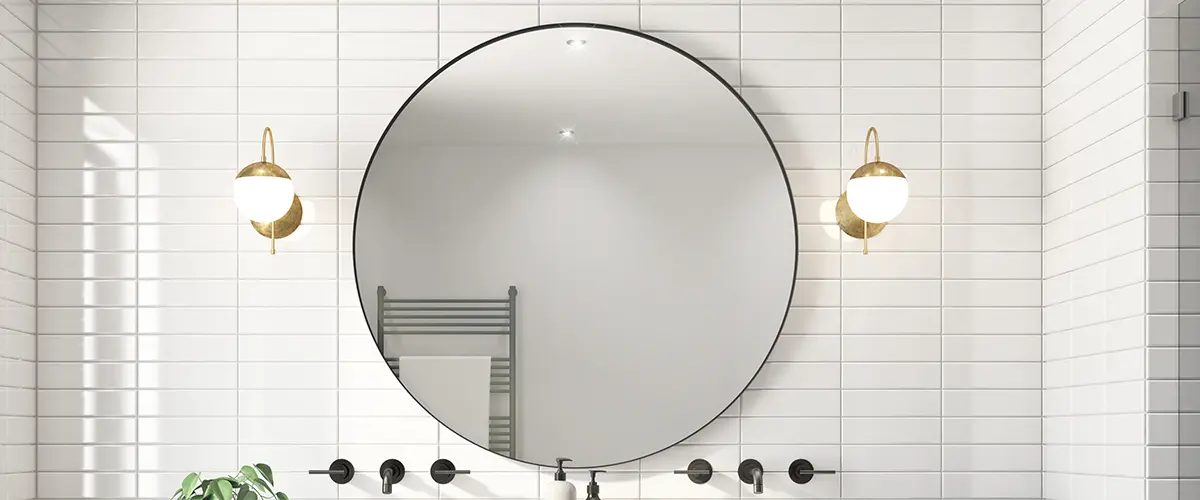 Mixed Materials & Textures
Incorporating mixed materials into your bathroom remodel is a great way to add visual interest and texture to its design. For example, combining stone tiles with wood accents or marble countertops with brass fixtures can create an effortlessly chic look that stands out from the crowd. 
The key here is not to go overboard but rather use just enough different materials so that they complement each other without clashing or overpowering one another's presence in the room.
One of the biggest trends in bathroom remodeling is deep soaking tubs. These oversized tubs are perfect for those who want to relax after a long day or enjoy an afternoon soak with friends. 
They also come in a variety of styles from traditional clawfoot models to modern free-standing designs. Plus, they can often be found at discounted rates due to their popularity.
Multi-Functional Vanities
Another trend gaining traction is multi-functional vanities. These versatile pieces of furniture can be used as both storage and seating areas, giving you plenty of options when it comes to sprucing up your bathroom space. 
Many vanities come equipped with towel bars, shelves, and drawers for added convenience and organization. For a truly unique look, try adding decorative baskets or wicker bins beneath the vanity top to store all kinds of items!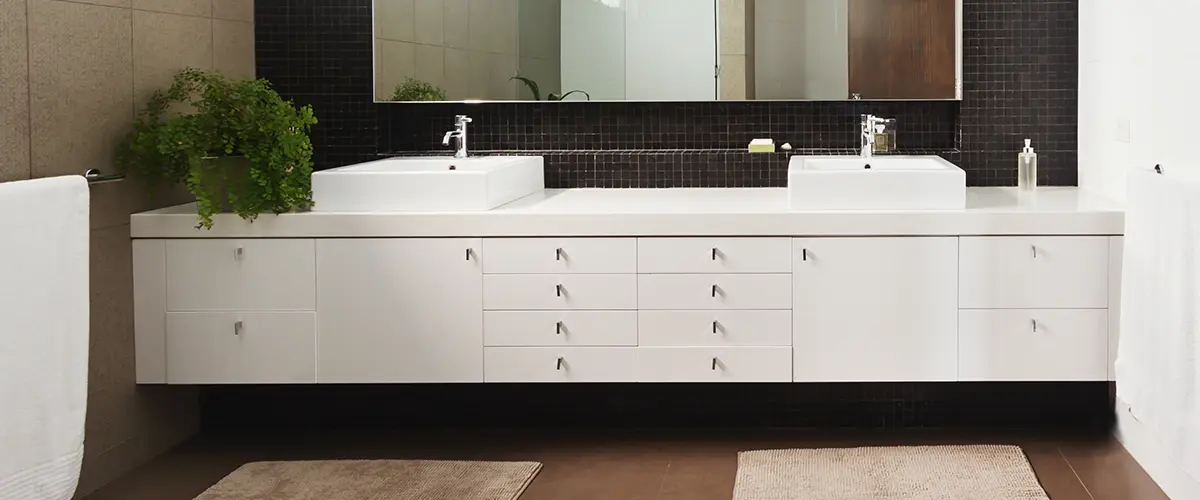 Smart technology has become increasingly popular over recent years and now it's making its way into bathrooms with smart toilets, showers, faucets and more! 
Smart toilets allow users to control their toilet functions remotely using voice commands or smartphone apps while smart showers can be programmed based on temperature preferences or even music selections!
Smart faucets are designed with motion sensors that activate when someone approaches them; this eliminates the need to touch anything dirty during cleanups! 
And lastly, smart mirrors add an extra layer of convenience by allowing users to check their appearance via LED lighting or even access online content such as news sites and social media platforms from the mirror itself!
What You'll Need To Get These Features
Remodeling your bathroom is a great way to increase the value of your home and make it more comfortable for you and your family. If you're considering a bathroom remodel, keep these 2023 bathroom trends in mind. 
But don't worry if you need help – that's what we're here for. Our team of experts can work with you to create the perfect bathroom for your needs, style, and budget. So, if you need a bathroom makeover, we'd be happy to help!
At CB Remodels, we offer professional bathroom remodeling services, and we take care of everything, from top to bottom. With us, nothing remains unattended, and you'll receive a beautiful space that fits all your changing needs.