Remodeling a bathroom on a budget doesn't mean you have to sacrifice style or functionality. In fact, you can get a spectacular bathroom without breaking the bank!
In this blog post, we'll explore some budget-friendly bathroom remodeling and renovation ideas that combine cost-effective solutions with quality craftsmanship to give you a beautiful and worthwhile investment.
Let's begin!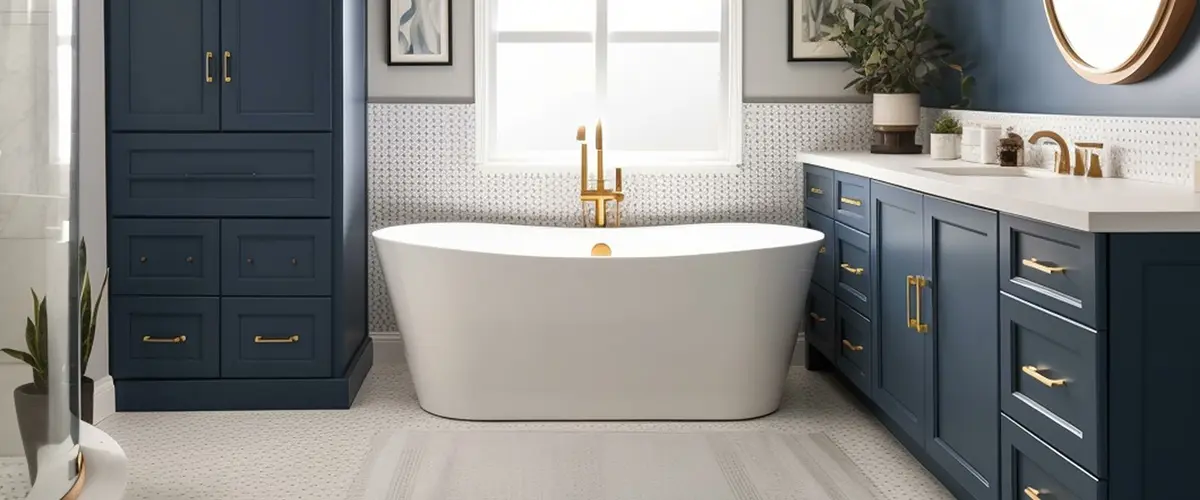 Budget-Friendly Bathroom Remodel Ideas
First things first, let's see some budget-friendly bathroom remodel ideas that'll help you achieve your dream bathroom without spending a whole lot of money.
Repaint The Walls And Cabinets
One cost-effective way to give your bathroom a fresh and updated look is by repainting the walls and cabinets. Here are some tips for homeowners looking to make this affordable change:
Refinishing the cabinets and vanities also brings back the most ROI – making it a much better alternative than refacing or replacing the cabinets.
Update Lighting Fixtures And Hardware
Updating lighting fixtures and hardware is a cost-effective way to give your bathroom a fresh, modern look. These small changes are actually significant improvements in your bathroom's overall appearance. Consider the following budget-friendly options:
Incorporating these inexpensive bathroom remodel ideas will not only enhance the visual appeal of your space but also potentially increase your home's value – all while staying within a manageable budget.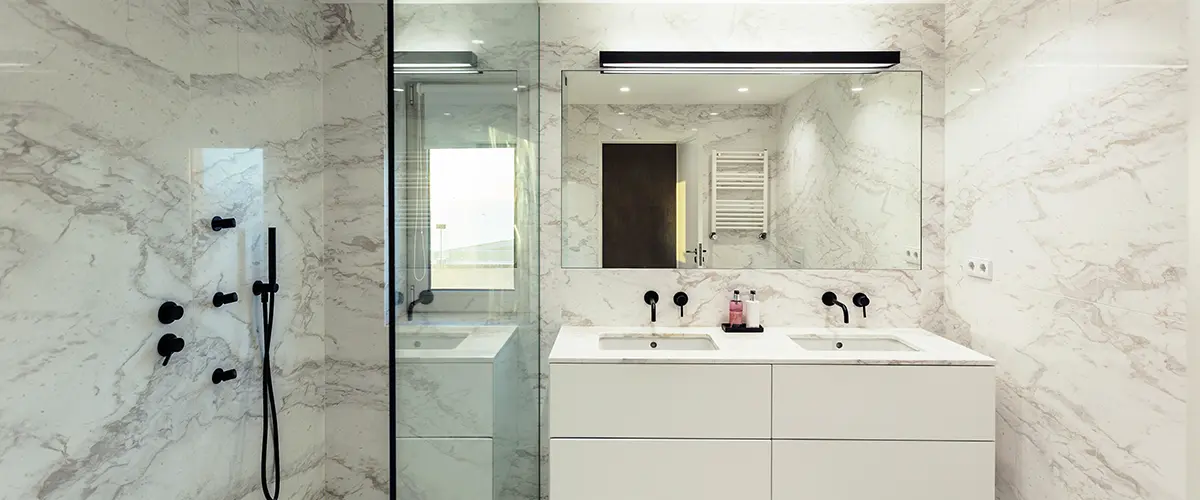 Use Affordable Yet Quality Materials
One of the most effective ways to keep your bathroom remodeling costs low without compromising on style or functionality is by opting for affordable yet quality materials.
By conducting thorough research and shopping around, you can stumble upon budget-friendly materials that don't sacrifice durability or visual appeal. For instance, consider using a quality laminate countertops instead of granite, or LVP flooring instead of tile.
Keep an eye out for seasonal sales events or discounted items from home improvement stores offering discounts as well.
With CB Remodels, you're getting some of the best cost-effective solutions to upgrade your bathroom without going over budget. We'll focus on your needs and preferences and give you a spectacular new bathroom!
Refinish Or Paint Existing Fixtures
If you're looking to save money on your bathroom remodel, consider refinishing or painting existing fixtures. This is a cost-effective way to update your bathroom without having to replace everything. Here are some tips:
By refinishing bathroom floors or painting existing fixtures in your bathroom, you can save money while still achieving the updated look you want. Plus, these projects can often be completed as DIY projects, saving even more money on labor costs.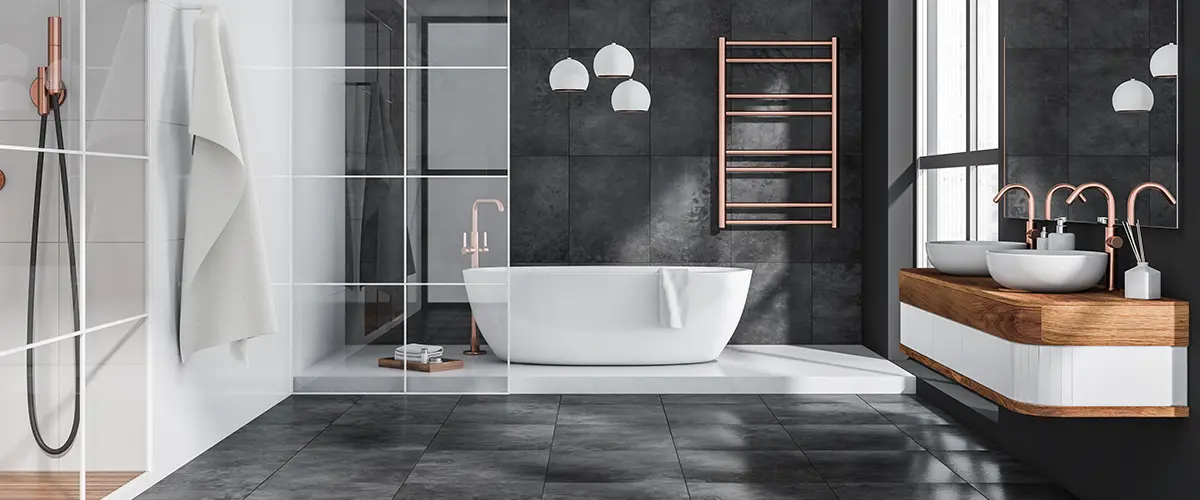 Deciding whether to tackle a bathroom remodel as a DIY project or hire professional help can be challenging, but we've got you covered with the pros and cons of each approach.
Pros And Cons Of Each Approach
When it comes to remodeling a bathroom on a budget, homeowners can choose between undertaking a DIY project or hiring professional help. Each approach has its pros and cons, which we will compare in the table below.
| Hiring A Professional | DIY |
| --- | --- |
| Pros: | Pros: |
| Expert knowledge of building codes and regulations | Potential cost savings on labor |
| Access to high-quality materials and tools | Sense of accomplishment and pride in completing the project |
| Skilled craftsmanship and precise installation | Ability to customize the project to your exact specifications |
| Warranty on workmanship and materials | Opportunity to learn new skills and gain experience in home renovation |
| Cons: | Cons: |
| Higher cost due to labor and materials | Time-consuming, especially for those with limited experience |
| Possible scheduling conflicts with contractors | Risk of costly mistakes or damage to your home |
| Less control over the project's timeline and details | Lack of access to professional-grade tools and materials |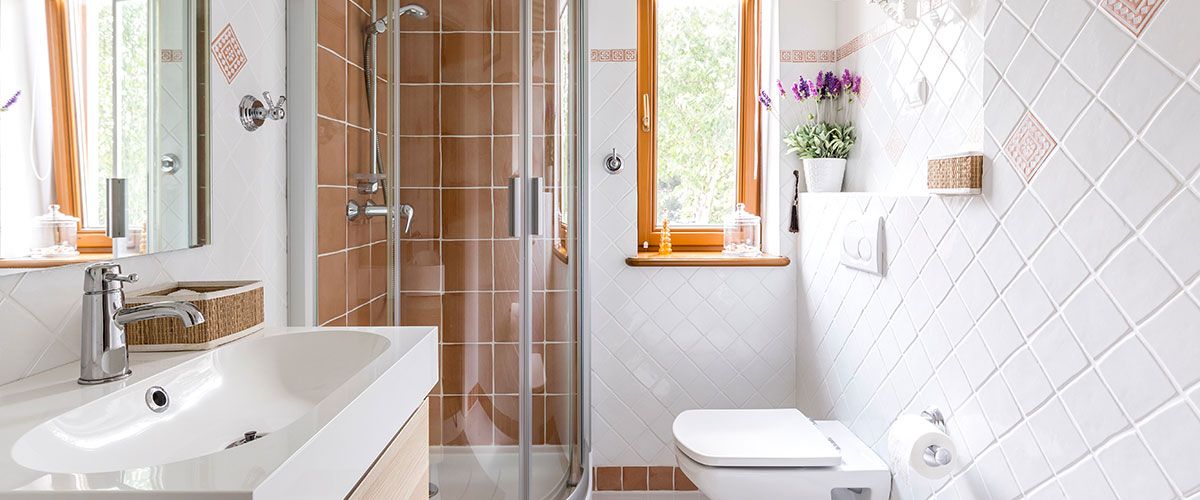 Ultimately, the choice between a DIY bathroom remodel and hiring professional help depends on your budget, skills, and personal preferences. It's important to carefully weigh the pros and cons of each approach before deciding on the best option for your bathroom remodeling project.
When To Hire A Professional
It's important to consider whether or not hiring a professional is the right choice for your bathroom remodel.
While DIY projects can save money, they can also result in costly mistakes if you lack experience with plumbing and electrical work.
Additionally, if you have a more complex design plan that requires specific expertise such as custom cabinetry or intricate tile work, it might be worth investing in an experienced contractor who has access to specialty materials and tools.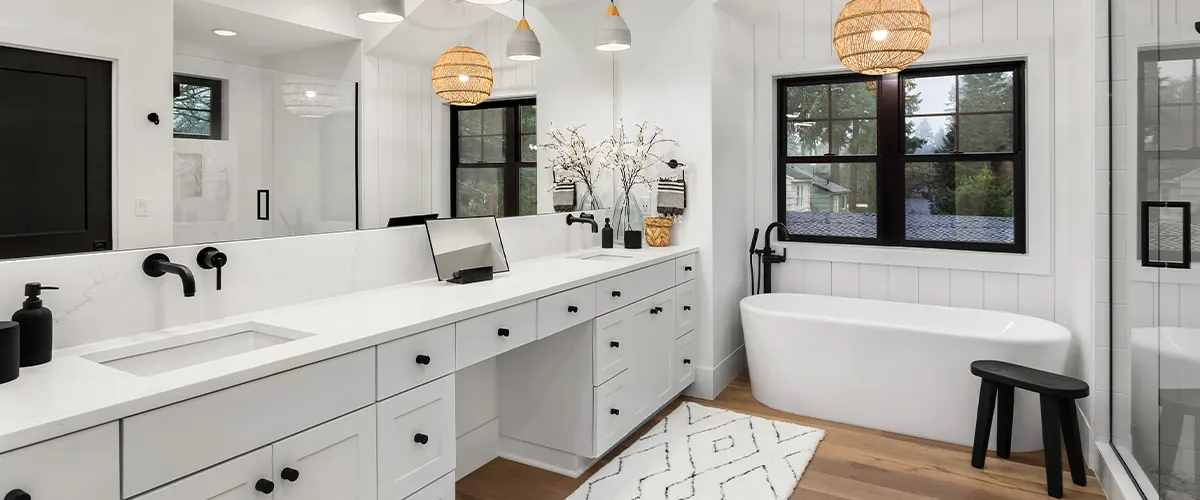 Remodeling a bathroom on a budget is possible with these budget-friendly ideas and good guidance.
Refinishing the cabinets and vanity, updating lighting fixtures, repainting the hardware, and refinishing a hardwood floor are just a few ways to keep your bathroom remodeling project within your budget, but there are a lot more!
If you want professional guidance on how to get your dream bathroom with a limited budget, we've got you covered! Contact us today at (626) 598-0833 and we'll show you some amazing ways to remodel your bathroom at a reasonable price that's within your budget!